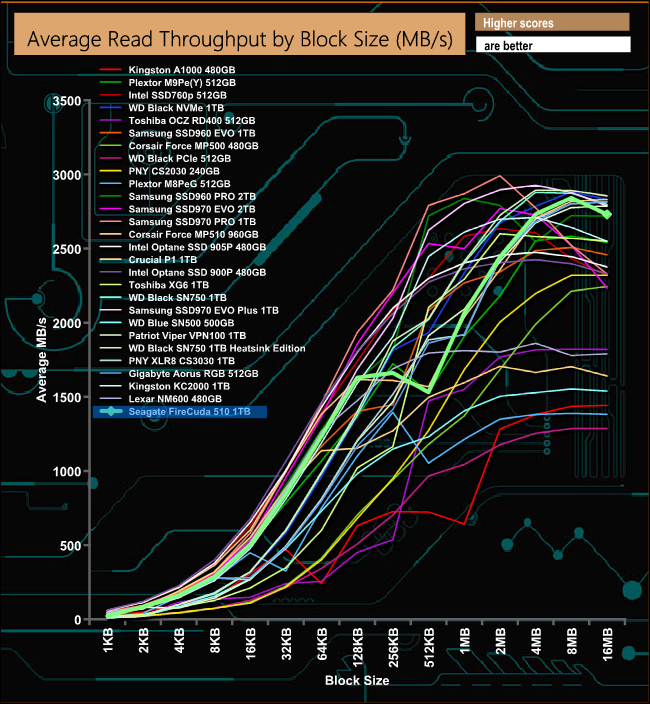 The peak average read rate of 2,841.22MB/s occurred at the 8MB block size.

The read figure of 2,841.22MB/s puts the FireCuda 510 into fifth position in our results chart.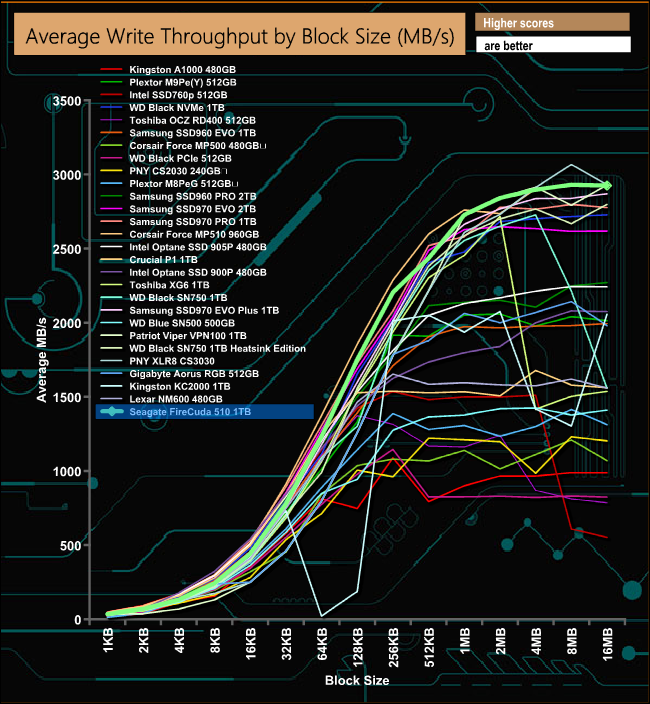 Peak average write score for the FireCuda 510 in our throughput test, 2,930.49MB/s, came at the 8MB block mark.


A very strong write throughput figure of 2,930.49MB/s drops the drive into second place behind PNY's XLR8 CS3030, a drive that uses the same NAND & controller combination as the FireCuda.