PCMark 8's Consistency test provides a huge amount of performance data, so here we've looked a little closer at how the WD Blue 3D NAND 500GB drive performs in each of the benchmarks test suites.
Adobe Creative Cloud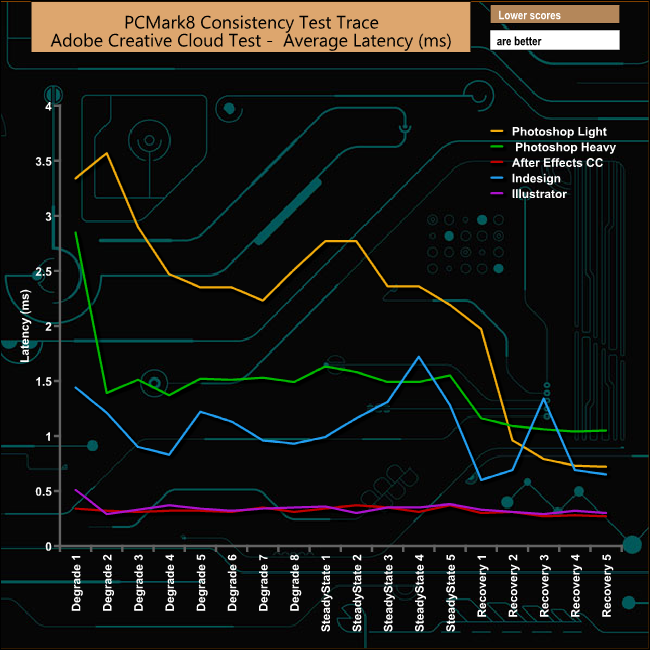 The most taxing test for a drive in the Adobe CC test runs is usually the Photoshop Heavy test, but the WD Blue 3D NAND deals with it well with not much loss in performance during the Degradation and Steady State phases and recovers very well indeed.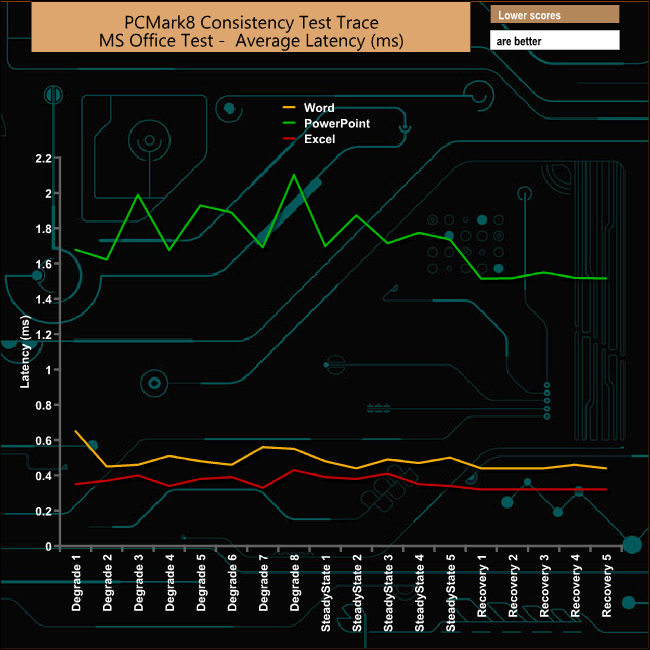 The performance in the MS Office test is somewhat erratic during the Degradation and Steady State but for all three applications the drive recovers well from the ordeal.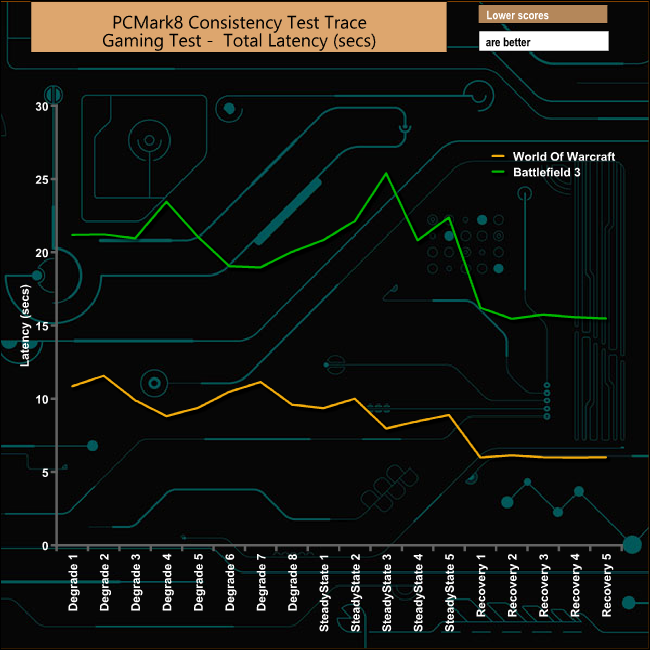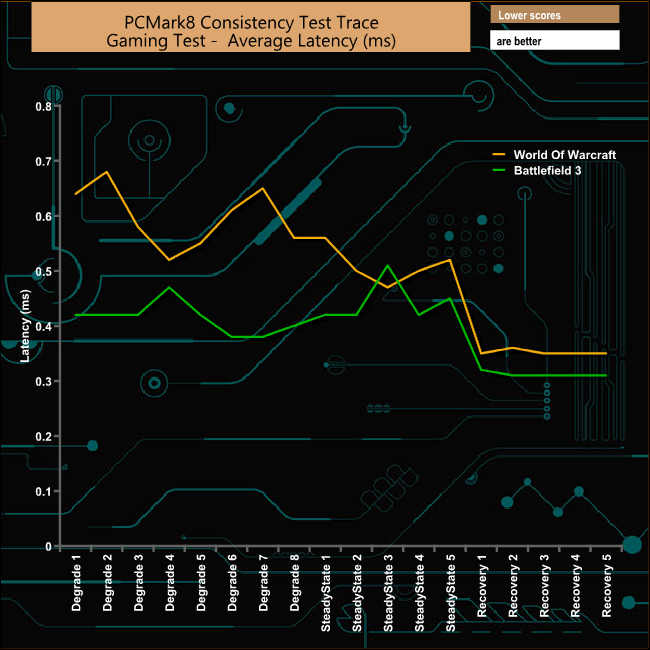 The drive does take a bit of a beating through the Degradation phases and the first couple of Steady State runs of the World Of Warcraft test, dropping down to 118MB/s on a couple of occasions,  but it does recover well, averaging 231.72MB/s for the five Recovery runs.