After an exceptionally busy end of year work load we have been able to get a belated look at the Micron M600 Solid State Drive. Today we put it through its paces against many other leading drives on the market this year. The Micron M600 family spans multiple form factors in sizes between 128GB and 1TB, however for our article we are focusing on the 2.5 inch 256GB drive.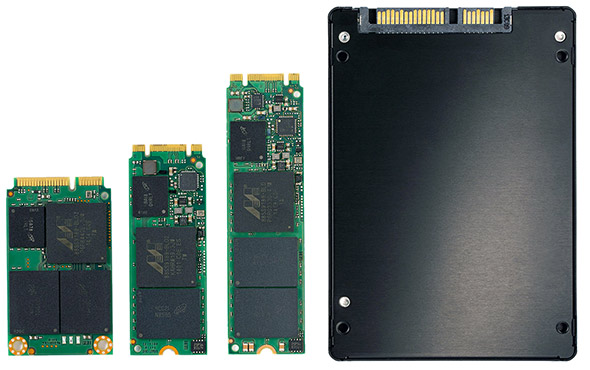 The M600 uses Micron's newest 16nm NAND which will reduce production costs, and subsequently lower prices to the punter. Micron have earned a reputation as Intel's partner in the joint NAND flash project, called IMFT. They may not have an immediately recognisable name in the enthusiast sector, but Micron tend to focus on OEM and enterprise products. The consumer products are marketed under the brands Crucial Technology and Lexar.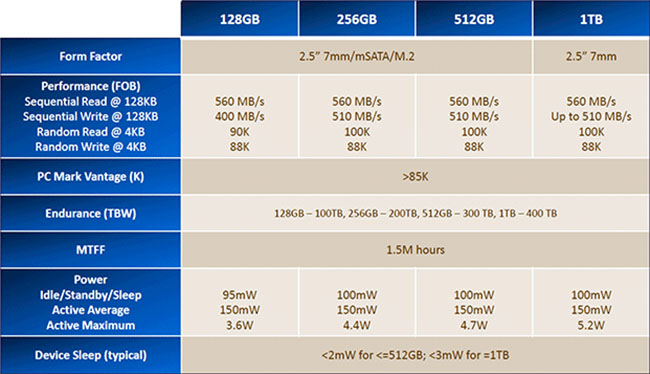 The M600 drive is equipped with dynamic write acceleration. This is designed to deliver lower power consumption, lower write amplification and higher levels of performance. While we are reviewing the standard 2.5 inch drive today, there are mSATA and M.2 devices also available. Additionally, Micron offer self encrypting and non self encrypting versions.
Micron claim that the drives will deliver up to 560 MB/s sequential read and up to 510 MB/s sequential write speeds. The 128GB version however suffers a little due to the layout configuration – peaking at 400 MB/s write. IOPS performance for all drives is certainly commendable, with rated figures quoted between 90k and 100k (read) and 88k (write).