The Micron M600 256GB drive performs very well in all situations and will fit into a variety of builds, including a workstation environment which requires balanced throughput across both compressible and incompressible data streams.
The Micron M600 in reality doesn't offer much to the enthusiast user to make it stand out in such a massively saturated marketplace. The drive itself may look rather plain on first glance, but we like how the company allow it to be snapped open without the need for a tool kit. The majority of users may never need to look inside, but it could prove useful for some.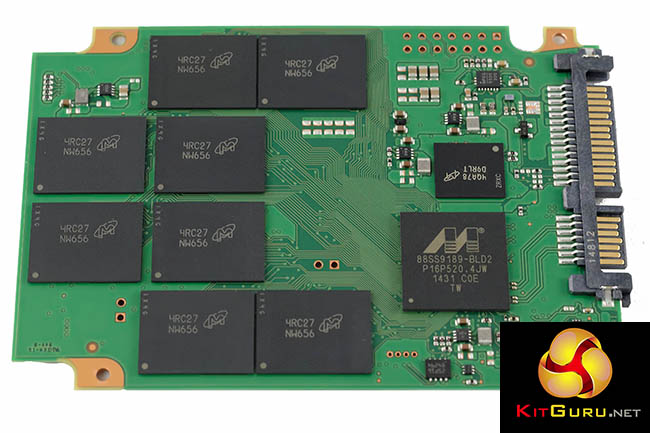 On a performance level, the Micron M600 doesn't fail to deliver, but we already know the Marvell 8 channel controller is  bulletproof – we have seen it used in quite a few drives within recent months.

IOPS performance rates as well above average, our tests show stable 4k random performance rating around the 80,000 mark. We couldn't quite hit the 100,000 figure that Micron claim, but it is possible they adopt a different methodology to achieve the results.
The biggest issue the Micron M600 faces is UK availability. All of the major online retailers we tried have no stock of this drive. Even the giant Amazon are listing 'currently unavailable'. A webstore called yesinfotech show stock at £152 inc vat, but we know nothing about this retailer and would advise caution. With Samsung's 850 Pro 256GB drive available for less (only £150 at Amazon) it seems Micron are fighting a losing battle in the UK.
In closing, there is no doubt the Micron M600 is a very capable drive, powered by the reliable Marvell 8 channel 88SS9189-BLD2 controller –  however availability issues and market saturation do little to help drive forward market adoption. If you can find it, its worth considering, just be sure not to pay over the odds as some small UK retailers have it listed at close to £190 inc vat – in today's market this is just not competitive at all.
Discuss on our Facebook page, over HERE.
Pros:
Marvell 8 channel 88SS9189-BLD2 controller is excellent.
strong IOPS performance.
sequential read speeds saturate the SATA 3 interface.
Cons:
intense competition.
poor availability in UK.
Samsung 850 Pro is cheaper and widely available.
Kitguru says: The Micron M600 is a great performer, but poor UK availability and stiff competition mean you are likely to end up buying another product entirely.