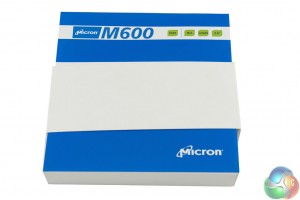 The Micron M600 box artwork is certainly simple. Its a blue and white two tone affair, with the company and product name clearly listed on the front.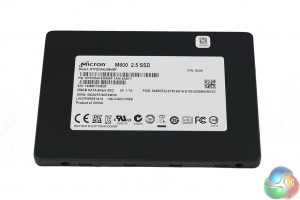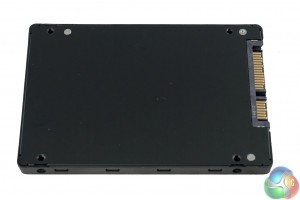 No style awards for the Micron M600. It is a simple black aluminum brushed case with a specifications and info sticker on one side. Interesting to see the chassis is tool less and can be snapped open, although it is rather tricky to do this without causing some surface damage to the chassis. Fortunately you have us to do the hard work for you.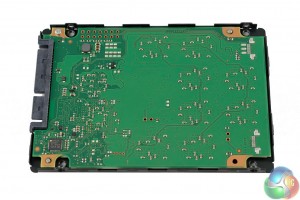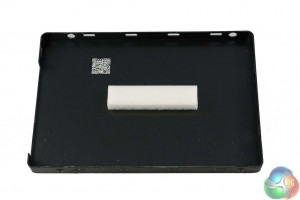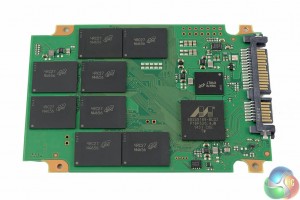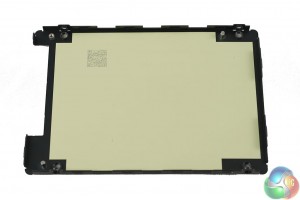 The 256GB PCB front and back – protected behind a cover on one side and a thermal pad on the other side of the chassis. There are eight NAND packages on the PCB, with a single DRAM chip. Above the DRAM chip is a protection circuit to save DATA in case of a power failure. The other side of the PCB is almost completely naked.
The M600 uses the Marvell 8 channel 88SS9189-BLD2 controller. This is the controller that Crucial use in their MX100 drives. Adaptive thermal monitoring is supported.



When the drive is freshly formatted in Windows, there is 238GB free – shown above.