Crystalmark is a useful benchmark to measure theoretical performance levels of hard drives and SSD's. We are using V3.0.1 x64.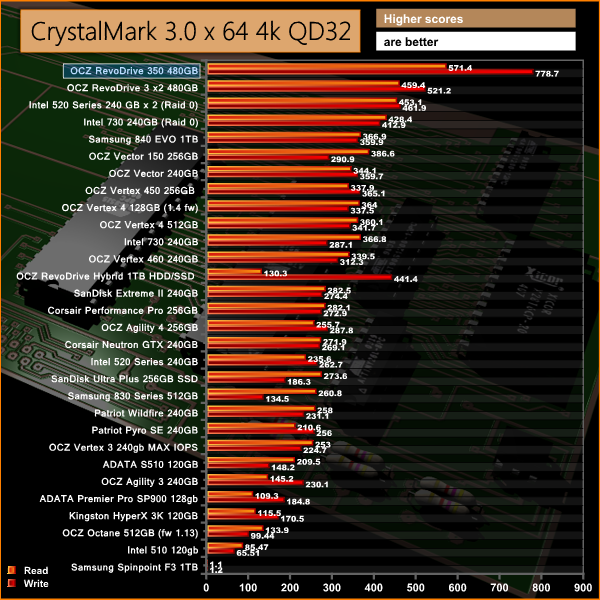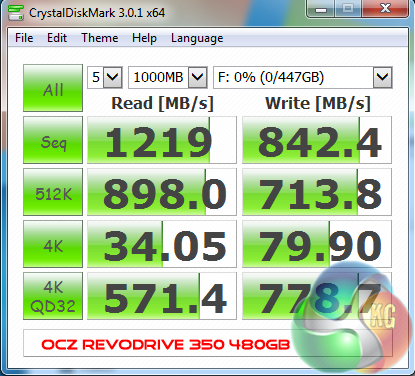 4K QD32 performance is astonishing and sets a new benchmark. Interestingly – we can see the previous leader in this test was the previous OCZ RevoDrive 3 x2 480 tested almost 3 years ago!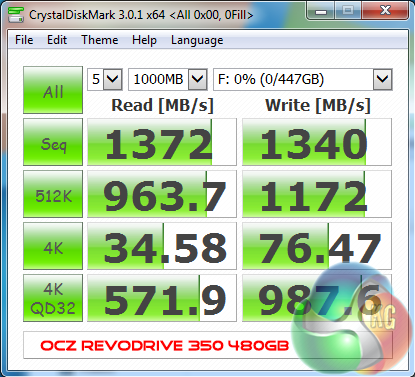 The controllers deal very well with compressible and incompressible data, as shown above. These are the best results we have ever seen, bar none.


Above, some included compares from other leading solid state drives which we have reviewed in the last year.