Crystalmark is a useful benchmark to measure theoretical performance levels of hard drives and SSD's. We are using V3.0.3.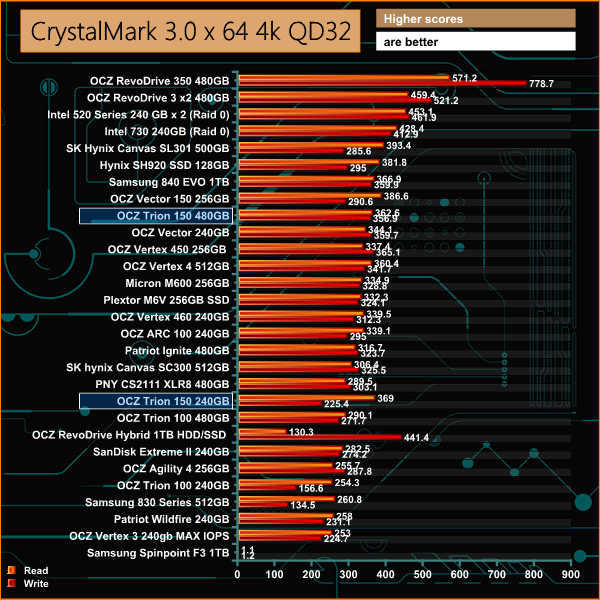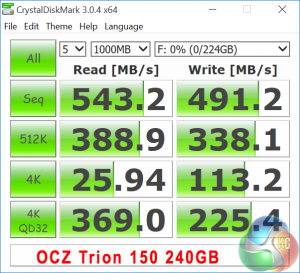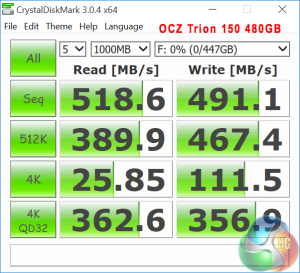 The overall performance is certainly not lacking, with the 480GB version of the drive scoring higher in the 4k QD32 write test.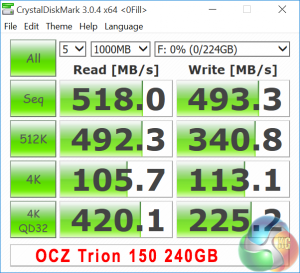 The Toshiba controller handles incompressible data well with the 480GB delivering slightly higher results in the 512k write and 4kQD32 write test.


Above, some included compares from other leading solid state drives which we have reviewed.