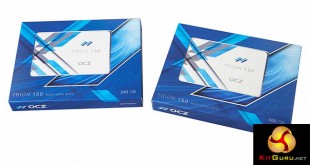 Back at launch in July 2015 we reviewed the OCZ Trion 100 SSD's. These were the first OCZ drives to feature a Toshiba controller and A19 TLC NAND flash. Today we look at the latest iteration of the Trion series, dubbed the 'Trion 150'. The Trion 150 feature 15nm Toshiba Triple Level Cell TLC NAND and are available in 120GB, 240GB, 480GB and 960GB capacities. OCZ told us that pricing will fall in line with the older Trion 100 drives in the budget sector of the market.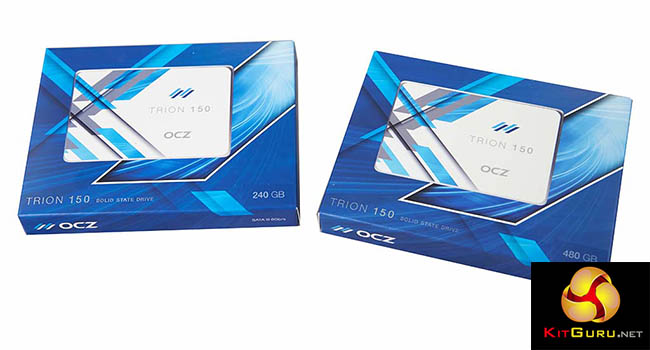 All Trion drives ship inside 7mm thick chassis to ensure complete compatibility with ultra thin notebooks. The 120GB, 240GB, 480GB and 960GB models all ship with the latest 15nm Toshiba Triple Level Cell TLC NAND and are fully supported under the OCZ ShieldPlus Warranty System. We have delved into this before, but you can catch up, over HERE.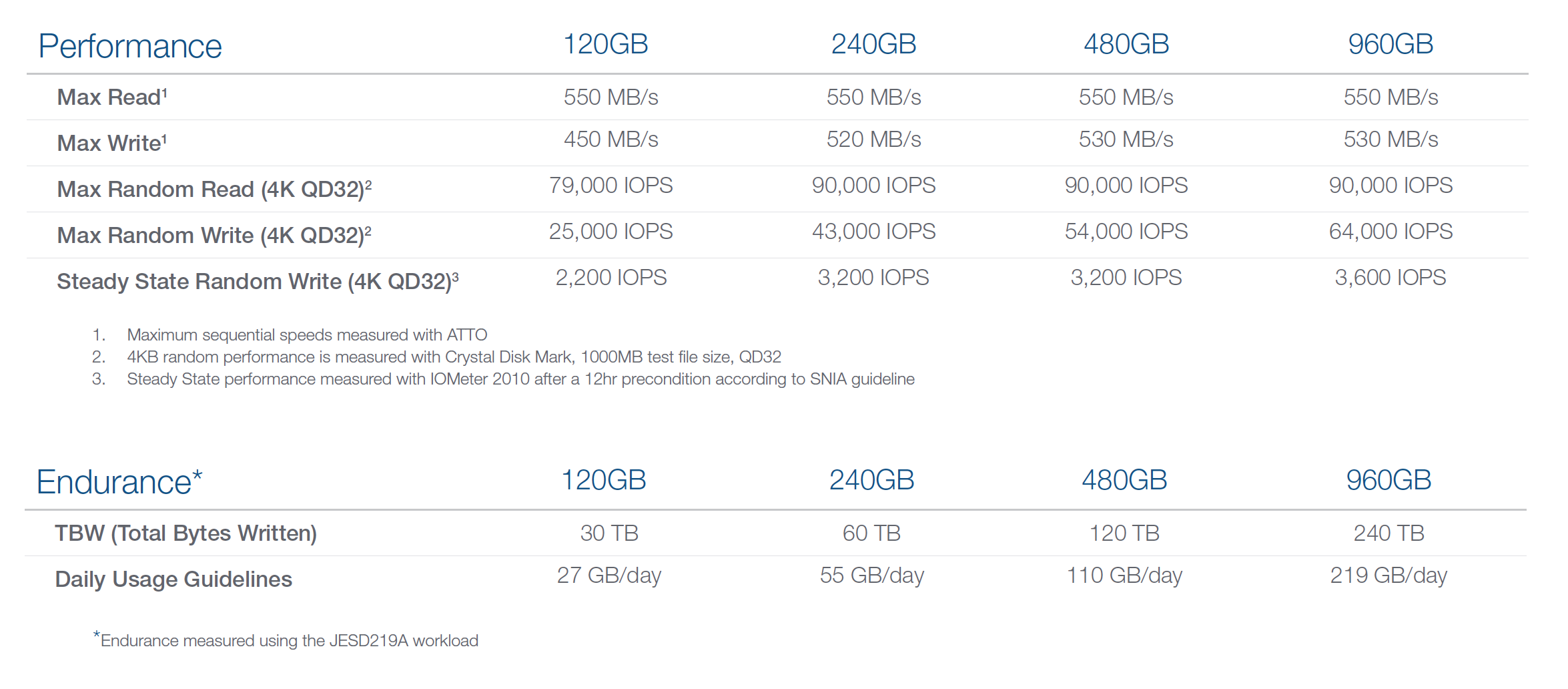 All of the drives in the Trion 150 portfolio are capable of delivering a 550 MB/s maximum read rate. The smaller capacity drives suffer from slightly reduced write performance. Both 480GB and 960GB drives have a 530 MB/s rated limit, while the 240GB drive drops to 520 MB/s and the 120GB to 450 MB/s.
In regards to IOPS performance, the bigger drives again perform better. The 960GB model is rated at 90,000 IOPS read (4K QD32 test) and 64,000 IOPS write (4K QD32 test). The 480GB drive matches the read result of 90,000 IOPS, but write performance drops by 10,000 to 54,000 IOPS. The 240GB drive has a further reduced write IOPS rating of 43,000. At the bottom of the performance chart is the 120GB model which delivers 79,000 IOPS and 25,000 IOPS for 4K read and write respectively.
The larger capacity drives are rated for greater daily usage transfers, from 27GB/day with the 120GB drive, to 219 GB/day with the 960GB drive.
Physical Specifications
Usable Capacities (IDEMA) 120GB, 240GB, 480GB, 960GB.
NAND Components Toshiba 15nm Triple-Level Cell (TLC).
Interface Serial ATA (SATA) 6Gb/s (SATA III).
Form Factor 2.5 inch, 7mm height.
NAND Controller Toshiba.
Dimensions 100.00 x 69.85 x 7.00 mm.
Drive Weight 48g.