Crystalmark is a useful benchmark to measure theoretical performance levels of hard drives and SSD's. We are using V3.0.3.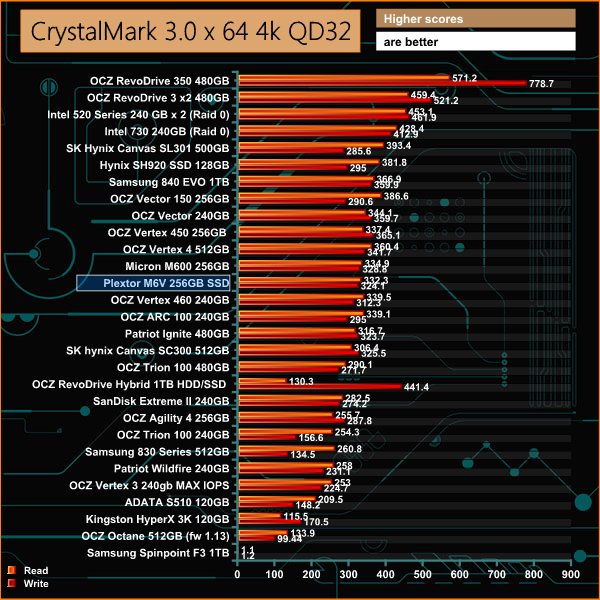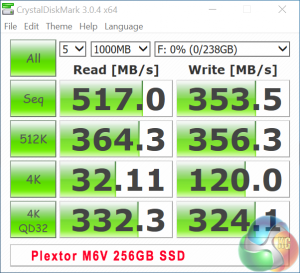 Overall performance is good, although sequential write performance is almost 200 MB/s slower than the leading Solid State Drives on the market today.


The Silicon Motion SMI-2246 controller handles compressible and incompressible data equally well, which will help in certain environments – such as when dealing with large video files and images.


Above, some included compares from other leading solid state drives which we have reviewed.