In a bid to offer the right solutions for different classes of desktop personal computers, Intel Corp. recently presented its vision of desktop platforms to makers of PC components. Apparently, the world's largest maker of microprocessors sees as many as six distinctive segments of today's desktop market.
Sales of personal computers have been declining for a number of quarters already due to various reasons. As a result, in order to maximize sales of PCs, microprocessors and other devices, manufacturers need to offer tailored solutions that bring maximum value to the end-user. Intel believes that there are six segments of the desktop market that it needs to address with its current and upcoming microprocessors, reports DigiTimes.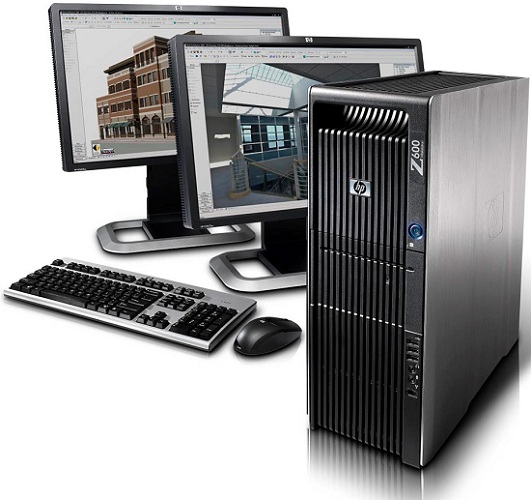 Enthusiast – PCs powered by Intel Core i7 processors and used for gaming, audio/video content creation and other tasks that require a lot of compute performance.
Mainstream – PCs based on Core i5 and Core i3 processors that offer great price-performance ratios.
All-in-one (AIO) – Systems featuring various energy-efficient processors and rich multimedia capabilities.
Mini PCs or NUCs [next unit of compute] – Small form-factor computers with low-power Atom, Celeron, Core or Pentium microprocessors. Such computers can be used for various purposes and can run Microsoft Windows 10 or Google Chrome operating systems.
Desktop replacement notebooks (portable AIO PCs) – High-performance personal computers in clamshell form-factors that are based on Core i7 or Core i5 microprocessors with 47W – 57W thermal design power.
Compute sticks – Ultra small form-factor personal computers based on highly-integrated ultra-low-voltage system-on-chips. Such devices may also use both Microsoft Windows 10 and Google Chrome operating systems
Intel already offers a broad portfolio of processors, core-logic sets and solid-state storage devices for each type of desktops. However, going forward the chip giant might decide to offer certain bundles in a bid to decrease prices of systems while ensuring its own sales.
It is interesting to note that Intel reportedly considers segments of advanced desktops, NUCs and compute sticks as the most promising in terms of growth.
Intel did not comment on the news-story.
Discuss on our Facebook page, HERE.
KitGuru Says: Apparently, customers prefer either high-performance or miniature desktop PCs, meanwhile other segments are stagnating or declining. In fact, a rather surprising trend.