Although this year far not all mobile devices will get USB 3.1 type-C ports, next year a lot will change, according to Taiwan-based designers of controllers. Thanks to reversible form-factor, improved performance, higher durability and other benefits of USB 3.1 interface and type-C ports, many laptops and smartphones will adopt both technologies in 2016.
Apple and Google were first PC suppliers to offer notebooks with USB 3.1 type-C ports. PC makers tend to follow Apple, so expect a lot of branded PCs with Intel "Skylake" processors inside to feature USB type-C ports already this year. Thanks to lowered prices of USB 3.1 controllers by Asmedia and Intel, implementation of both USB 3.1 and Thunderbolt 3 got a lot cheaper recently.
As Intel ramps up its "Skylake" chips, more laptops will get USB 3.1. In fact, Intel itself expects 30 mobile designs to feature USB 3.1 and Thunderbolt next year, the company revealed in a conversation with KitGuru earlier this year.
"We expect strong PC adoption of Thunderbolt 3 because of the inclusion of Thunderbolt with USB 3.1 and the USB-C connector, and compelling new uses such as single-cable docking and external graphics," said Anna Cheng, a representative for Intel. "We are expecting more than 30 mobile PC designs from the top PC OEMs due out within the next year."
Smartphone makers are slightly more conservative than PC makers, but even some of China-based handset makers have already started to adopt USB type-C connectors, reports DigiTimes. Next year major makers of smartphones are expected to offer USB type-C ports on their devices.
In fact, Taiwan-based designers of controllers, such as Asmedia Technology, Etron Technology and Via Labs are all gearing up "to offer USB 3.1 type-C solutions as they anticipate the interface will see widespread adoption." Moreover, even makers of mobile gadgets, such as USB flash drives, are already adopting USB type-C ports, which indicates that they expect certain demand for such products.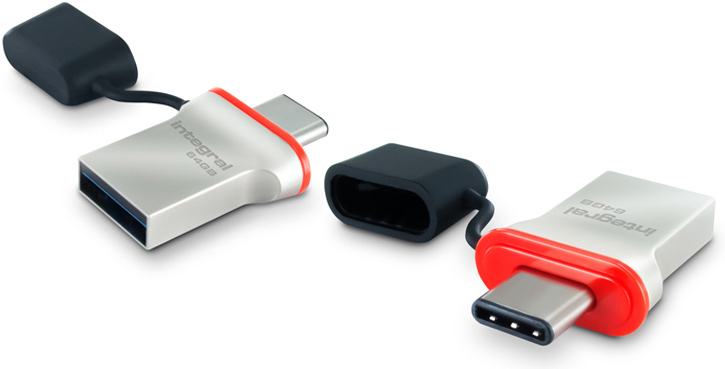 Asmedia currently offers ASM1142 USB 3.1 controller that supports up to 10Gb/s transfer-rates. Etron sells USB power delivery (UPD) controllers compatible with USB 3.1 specification. Via Labs yet has to offer a proper USB 3.1 chip, but it has certified its VL150 USB 3.0 controller to work with type-C receptacles and cables.
Discuss on our Facebook page, HERE.
KitGuru Says: USB 3.1 interface and type-C connectors will significantly improve mobile gadgets. Thanks to cheaper controllers by Asmedia and Intel, the new technologies will likely be adopted much quicker than usually.