Although sales of personal computers in general are declining nowadays, demand for inexpensive mini desktop PCs remains strong. As a result, Intel Corp. intends to strengthen its platforms for such systems, a media report claims. Among other things, the world's No. 1 microprocessor supplier intends to improve performance of small form-factor (SFF) PCs.
Intel has a number of SFF PC platforms in its products portfolio, including mini-ITX mainboards, compute stick PC, NUC PCs, Mini Lake personal computer concept as well as sub-one-liter mini PC, reports DigiTimes. Since such systems are gaining popularity in Europe, Southeast Asia and Japan, Intel intends to strengthen its mini desktop platform research and development (R&D) and related marketing.
Thanks to low power consumption of its code-named "Broadwell" microprocessors, Intel intends to introduce ultra-small form-factor PC concepts featuring its Core i-series chips. As a result, the company's SFF PC platforms will get performance and feature-set comparable to that of full-size desktops while consuming amount of power comparable to that of Intel Atom processors.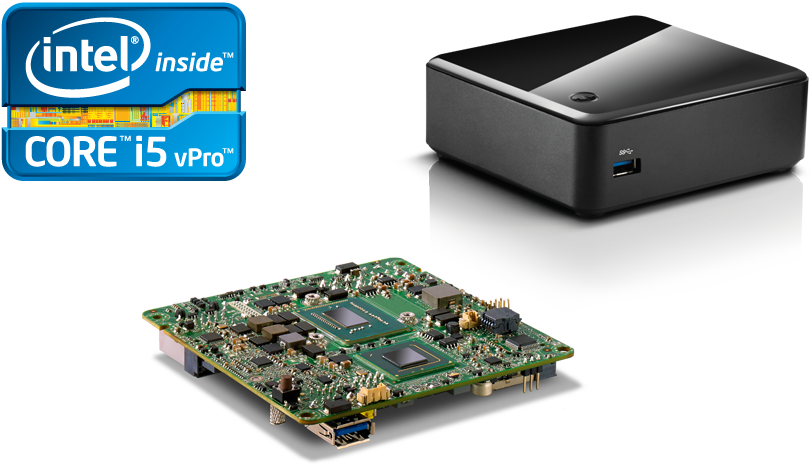 Increased spending on development of SFF PC concepts will help Intel to boost its sales, whereas the company's partners will get an opportunity to create products that are more competitive. For example, PC makers could accelerate development of various special-purpose systems, such as home-theater PCs.
Intel did not comment on the news-story.
Discuss on our Facebook page, HERE.
KitGuru Says: The very reason why small form-factor PCs are gaining acceptance is because their performance is getting closer to that of fully-fledged desktops. If Intel plans to further improve performance and capabilities of such PCs, they will inevitably get even more popular among buyers of inexpensive systems. While desktop PCs will not cease to exist, their market share will likely drop significantly in the coming years.