3DMark testing:
For this test, we ran the PC Specialist Magma LX through Time Spy Extreme, Time spy, Fire Strike, Fire Strike Extreme and Fire strike Ultra. Below shows the results for the overall score.
The results are very respectable and show that this PC is certainly powerful enough for a serious PC gamer. The below graph shows the individual results for the GPU and CPU.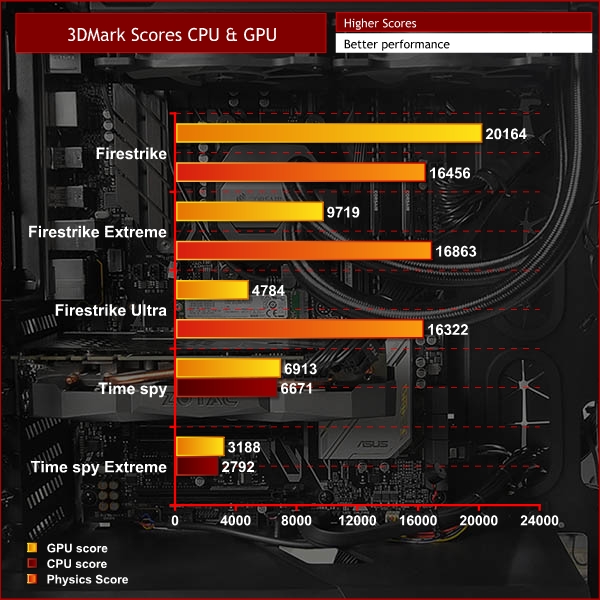 The AMD Ryzen 7 1700 delivers strong performance when it comes to Physics during the Firestrike tests. But slightly falls behind the GPU in overall performance during the Time spy test.
The 1070ti is a powerful graphics card that performs well in most of the tests but begins to struggle when the resolution is ramped up to 4K. Overall the results are expected and the Ryzen 7 1700 & GTX 1070ti seem to be a good pair with one not seriously outperforming the other.