It seems the Magma LX from PC Specialist breaks all the prebuilt stereotypes. All the components are carefully selected and are from well known companies with not one part letting the side down. With a price tag that's somehow cheaper than buying the parts and building it yourself this PC is amazing value for money.
The very attractive Corsair 460x case features tempered glass and plenty of RGB lighting but also performs well. Good airflow keeps everything running cool and quiet even under heavy load. PC Specialist have done a great job with the cable management and overall the Magma LX is very aesthetically appealing.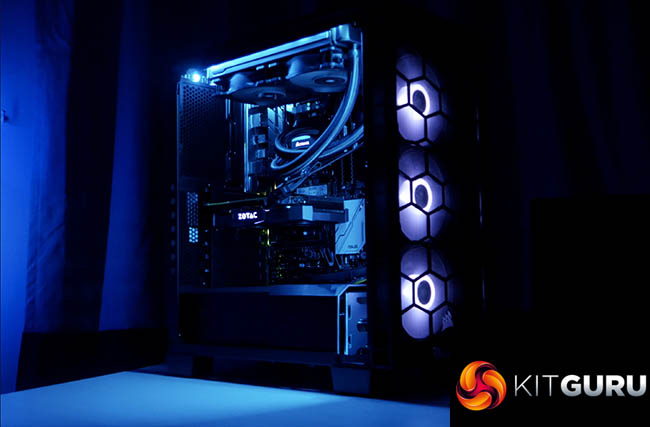 There's no lack of performance either, with impressive specs at this price point the Magma LX easily handled all the latest games at 1080p on high/ultra settings. In older games this PC would take advantage of an above average monitor with a higher refresh rate and resolution. (144hz,1440p). We would maybe like to see a larger M.2 SSD for more high speed storage but 256GB is more than enough to get by.
We think is going to be a perfect PC for those of you who might not be that confident building your own gaming PC or those who want a new stress free, high spec system that is guaranteed to run your favourite games. 
The Magma LX we've reviewed is available from PC Specialist for £1,479 HERE.
Discuss on our Facebook page, over HERE.
Pros:
Well packaged and easy to set up.
Stays Cool and quiet.
Attractive case with RGB lighting.
Powerful Gaming performance.
Very good price.
Cons:
The cable management on the GPU doesn't look great.
256GB M.2 SSD could be bigger to provide more fast storage for frequently used games and programs.
Overall the Magma LX from PC Specialist is an excellent PC. It stays cool and quiet under load and all the components work well together. In a climate where PC components are skyrocketing it provides good value for money and is perfect for serious PC gamers and streamers.