Performance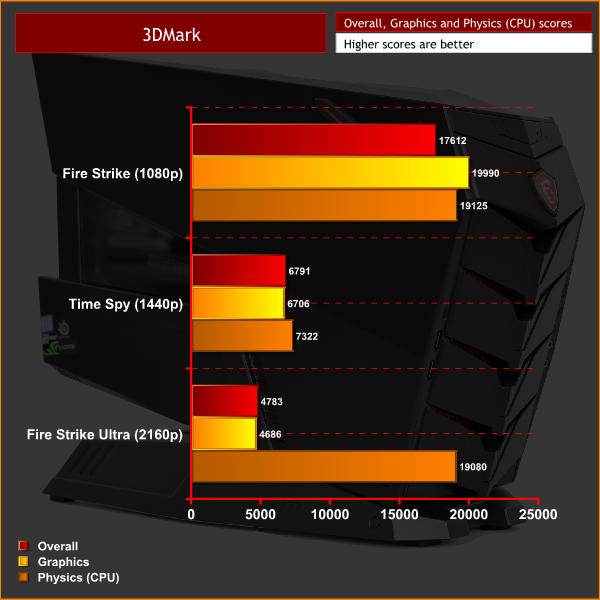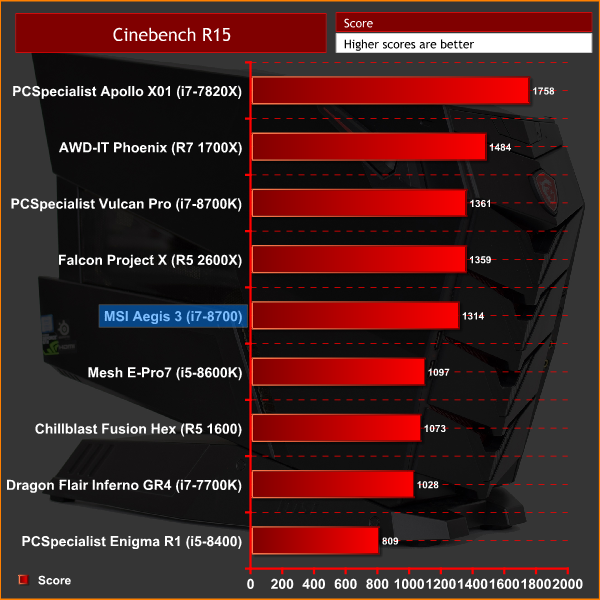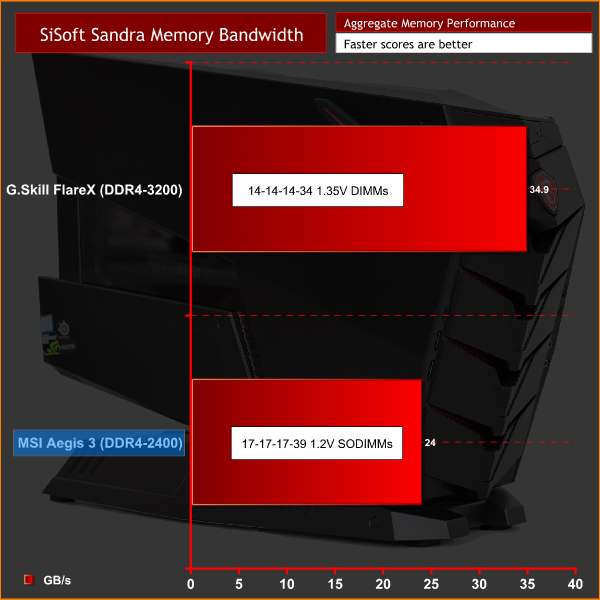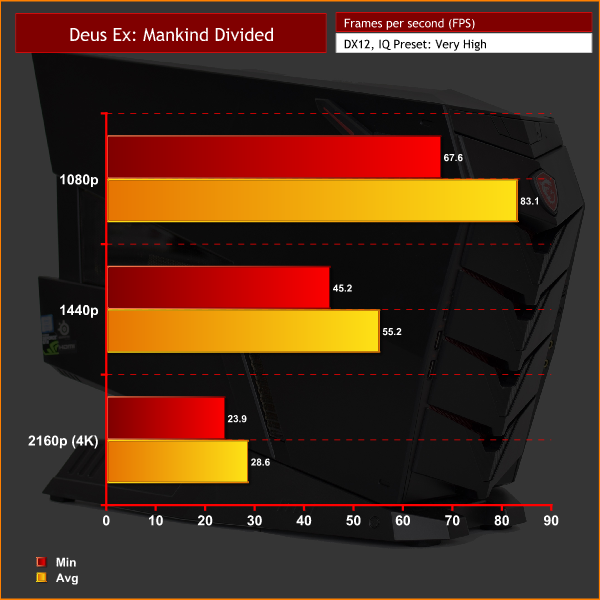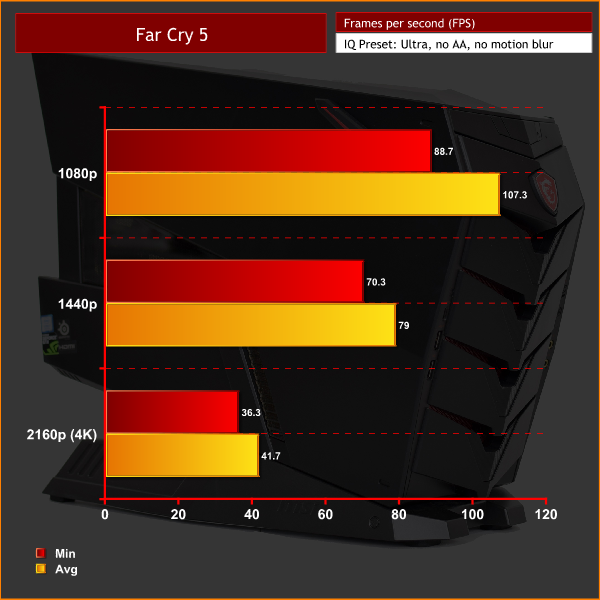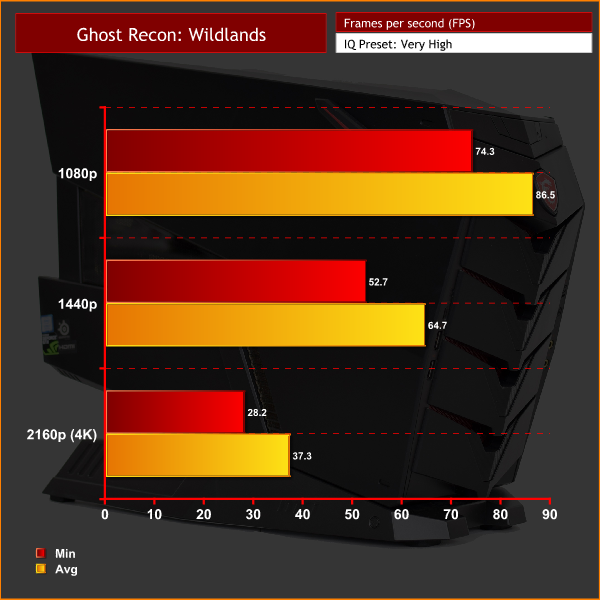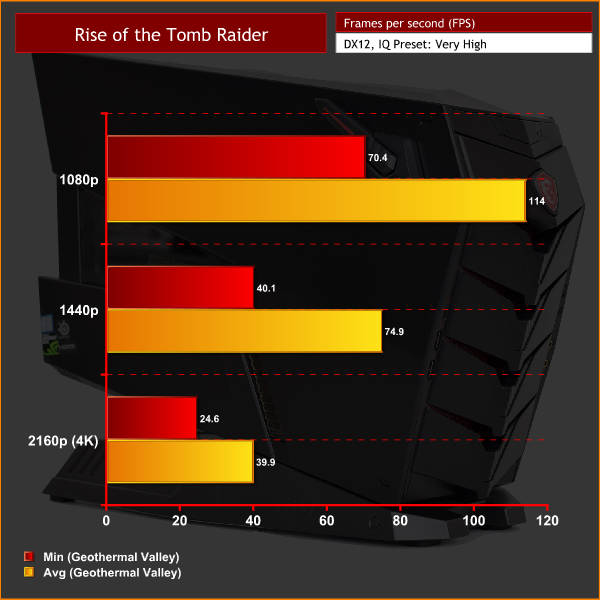 Performance Overview
Starting with synthetic performance, the i7-8700 puts in a decent shift in Cinebench R15, giving a score of 1314 – putting it just behind the i7-8700K we saw in the PCSpecialist Vulcan Pro. This is a good result considering the CPU is not capable of being overclocked.
Memory performance is definitely worth touching on, however, as the SODIMM memory modules only run at 2400MHz. Compared to proper desktop memory – like G.Skill's Flare X, which runs at 3200MHz – the difference is clear to see in SiSoft Sandra's Memory Bandwidth test.
Gaming performance is good, though, being pretty much what we would expect from a GTX 1070 Ti. That means it is pushing close to 100 FPS on average at 1080p, while you will still be looking at over 60FPS when the resolution is raised to 1440p. I wouldn't consider this a 4K card as the minimum frame rates do drop below 30 FPS in 3 of our 4 games, however.
Still, for a gaming PC, performance is certainly decent, and the Aegis 3 would pair nicely with a high refresh 1080p or 1440p monitor.