Zotac, a leading maker of advanced graphics cards and small form-factor personal computers, this week announced its first Steam Machine. The personal computer, which is due to be launched sometimes in November, will be very small and rather stylish. However, this does not mean that Zotac's SN970 will offer mediocre performance. In fact, it will be rather powerful.
Zotac's SN970 will be based on Intel's sixth-generation Core i-series microprocessor code-named "Skylake" and will feature Nvidia GeForce GTX 970M MXM graphics card with 3GB of onboard GDDR5 memory. The SFF PC will also be equipped with 8GB of DDR3 random access memory, 64GB M.2 solid-state drive, 1TB 2.5" hard disk drive, 802.11ac Wi-Fi, Bluetooth 4.0, dual Gigabit Ethernet, a card reader and so on.
Despite of its small form-factor, the Zotac SN970 is expected to pack quite a lot of performance thanks to high-performance Intel Core i5 or i7 processor powered by the "Skylake" microarchitecture, advanced graphics processing unit from Nvidia and all the other advanced things that are inside the box. The system will even support four HDMI 2.0 output capable of connecting 4K UHD panels with 60Hz refresh rate, but it is unclear whether horsepower of the GeForce GTX 970M is enough to deliver solid framerates in such high resolution.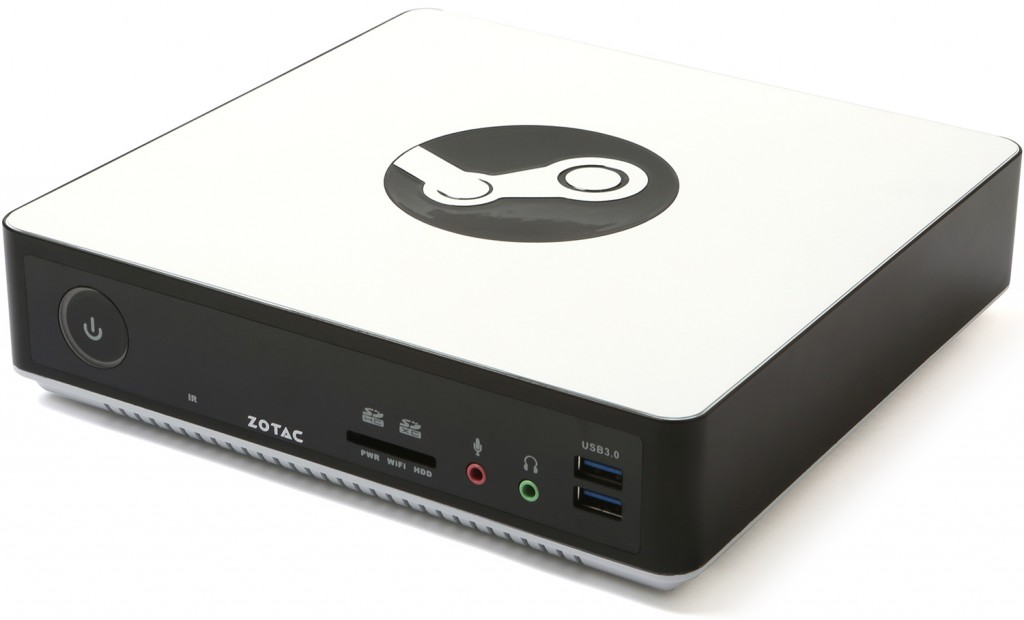 The SN970 from Zotac will come pre-loaded with Valve Software's SteamOS that is expected to be tailored for maximum performance in video games. Since SteamOS should support Khronos Group's Vulcan low-overhead/high-throughput graphics application programming interface, it should be able to take advantage of all hardware features packed in the SN970.
Zotac did not reveal pricing of its SN970. Given rather powerful configuration, it will cost more than a new-generation video game console, but it should not be too expensive either.
Discuss on our Facebook page, HERE.
KitGuru Says: Without any doubts, the Zotac SN970 is an impressive piece of hardware that should deliver gaming laptop-class performance on a big screen. The system is considerably better than any game console from graphics and processing horsepower standpoint and it guarantees high framerates in 1080p resolution. However, if the system is too expensive, it will hardly become really popular.