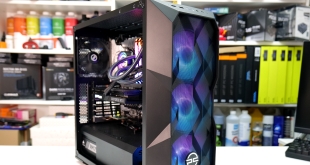 It's been a while since the last pre-built system passed through the KitGuru office, so when PCSpecialist got in touch to say they had a brand-new Intel gaming system ready for review, we were very keen to see what was on offer. With the GPU market being as it is right now, can leading system integrators offer value for money with prebuilt systems or are you still better off just building your own? Let's find out.
Watch via our Vimeo channel (below) or over on YouTube at 2160p HERE
Timestamps:
00:00 Start
00:15 Specs and pricing
01:16 Talk about the components
02:44 Packaging and checking the system config / warranty
08:07 The Case (CoolerMaster TD500 Mesh ARGB)
09:40 James overall thoughts so far and accessories
10:24 PCSpecialist Build quality and decisions
14:40 Cable management
15:48 Front panel and potential issues
18:31 PCSpecialist seem one of the better SI's
18:55 Test Results
21:28 Gaming Benchmark results
22:57 Power demand and Thermal Performance
23:38 Overall thoughts
This review is a doubleheader for me, It's my first pre-built system review for a while and also my first look at 12th Gen Intel parts, so I can't wait to get stuck in and see just how well these new CPUs perform. Let's face it, AMD has been stealing the show lately and it's about time that we started to see an Intel fight back, because strong competition can only be good news for the consumer.
The system in question is the PCSpecialist Titan Supreme, and with fairly mid-range specs we reckon that it could be targeted at converting console gamers to the PC. This might be a smart move by system integrators as getting your hands on a next-gen console is about as difficult as buying an RTX 3080 from an actual retail store, so perhaps console gamers are looking at alternative options? Either way, the spec looks solid for at least high frame rate 1080p and 1440p gaming.
When Intel launched 12th Gen Core desktop CPUs, the introduction of DDR5 memory came alongside. However, Intel made enthusiast-grade Z690 motherboards available in configurations with both DDR5 and DDR4. The PCSpecialist Titan Supreme comes with the latter which again could be a smart move as it keeps costs down while still being perfectly adequate for running current games with solid performance, just a few FPS down on DDR5 in most games on average.
Paired with the Z690 platform and DDR4 is a brand spanking new Intel Core i5-12600KF CPU in the Titan Supreme. This seems like a great choice as the 12600K is currently the best bang for your buck in terms of gaming performance and was the CPU the got the highest praise from Leo during his launch reviews of 12th Gen, so I'm happy to see it has been chosen for this system.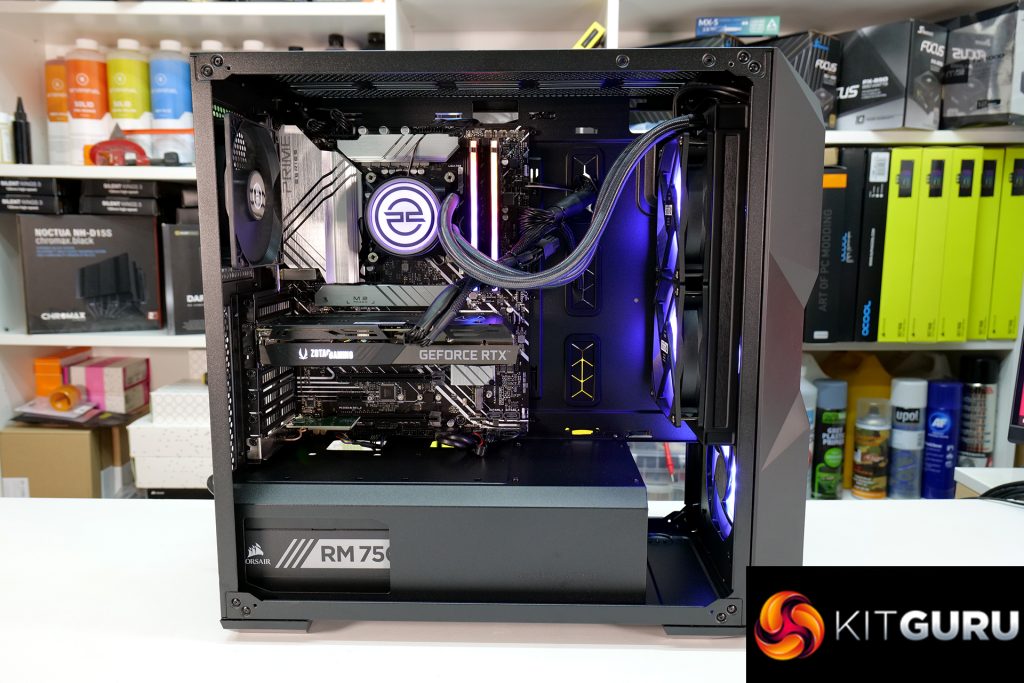 PCSpecialist has also included a 1TB Seagate Firecuda 520 NVME M.2 SSD and a 2TB Seagate Barracuda mechanical HDD for additional storage space – so a total of 3TB sounds healthy by today's standards. It's also good to see that a proper 80+ Gold rated 750W power supply from the Corsair RMx series has been used in the build as well as a 240mm AIO CPU cooler which should keep CPU temperature under control during heavy load.
So far so good in terms of hardware specification, it's shaping up to be a solid choice but what about the graphics card? Well, we have an Nvidia RTX 3060 Ti which isn't the most powerful GPU on the market, however it should produce solid FPS at 1080p and 1440p but 4K gaming will not be optimal for this card in new AAA titles at least.
The system is housed in a Cooler Master MasterBox TD500 Mesh chassis which is a mid-range case that retails for around £100. It's not a bad case, though we'd argue there are slightly better options out there as there are some limitations with the case such as AIO placement, but the ultra-fine mesh front panel means airflow is good and there's no need for an additional front dust filter, so maintenance should be simple.
Another new feature of the PCSpecialist Titan Supreme is the operating system. Windows 11 comes pre-installed on the system, I am yet to decide if this is a good or bad thing in terms of gaming performance (we will find out later during testing). However, system integrators love to offer the latest and greatest features as it makes the product look cutting edge.
Specification
Case – Cooler Master MasterBox TD500 Mesh ARGB Gaming Case
CPU – Intel Core i5 i5-12600KF 10-Core Processor 20MB Cache
Motherboard – Asus Prime Z690-P D4
Memory – 16GB Corsair Vengeance RGB Pro DDR4 3600MHz (2 x 8GB)
Graphics Card – 8GB Nvidia RTX 3060 Ti Zotac Twin Edge
1st M.2 SSD Drive – 1TB Seagate Firecuda 520 Gen 4 PCIe NVMe M.2 SSD
1st Storage Drive – 2TB Seagate Barracuda SATA-III 3.5″ HDD
Power Supply – Corsair 750W RMx Series 80 Plus Gold
CPU cooler – PCS FrostFlow 240 Series ARGB AIO
Extra Case Fans – 1x 120mm Black Case Fan (rear)
Wireless Network Card – Wireless 802.11N 300Mbps/2.4GHz PCIe Card
Operating System – Windows 11 Home 64


Be sure to check out our sponsors store EKWB here