E3 isn't just about the game announcements, it's also about the hardware we play those games on so it's fitting that Alienware has finally revealed the specification for its Steam Machine, despite Valve delaying its controller until next year.
The Steam box will be called the Alienware Alpha and it will cost $550, which is now around $100 more expensive than the Xbox One without Kinect. Inside the low end machine you'll find an Intel Core i3 processor and a custom made Nvidia Maxwell GPU with 2GB of GDDR5 Vram.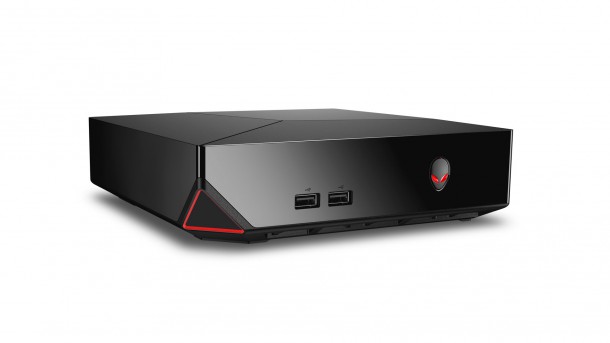 Ultimately, the machine doesn't seem very well thought out as most games coming out now require 6GB of ram but the Alienware Alpha only ships with 4GB. We are also starting to see games eat up more Vram. 2GB of GDDR5 used to be fine for 1080p gaming but the next gen consoles have unified memory which has led to greater demand on the GPU for some newer games.
Valve recently delayed the Steam controller and many of us assumed that the Steam Machines would also be delayed as every unit was supposed to ship with a controller. However, Alienware will be including an Xbox 360 controller and receiver instead.
Those willing to spend a bit more will be able to upgrade the specs a bit with Core i5 and Core i7 options available.
Discuss on our Facebook page, HERE.
KitGuru Says: I'm not as impressed as I was hoping I would be, the specs seem a bit low even compared to the new consoles. However, we don't know how powerful this custom Nvidia GPU will be so it might still perform well in comparison. It seems like Valve's vision is slipping away from them. What do you guys think of the Alienware's specs?