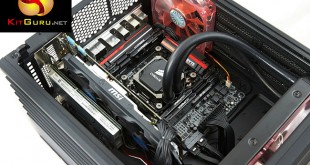 Today we look at a powerful, yet diminutive new system from UK system builder CyberPower called the Infinity Xtreme Cube. This system is built around the Gigabyte X99M-Gaming 5 motherboard – installed inside the tiny Corsair Air 240 chassis. It features a liquid cooled, pre-overclocked six core Core i7 5820k processor. Cyberpower have included a 400GB Intel 750 Series M.2 PCIe Solid State Drive card for boot duties, 16GB of 2,400mhz DDR4 memory and an Nvidia GTX970 graphics card.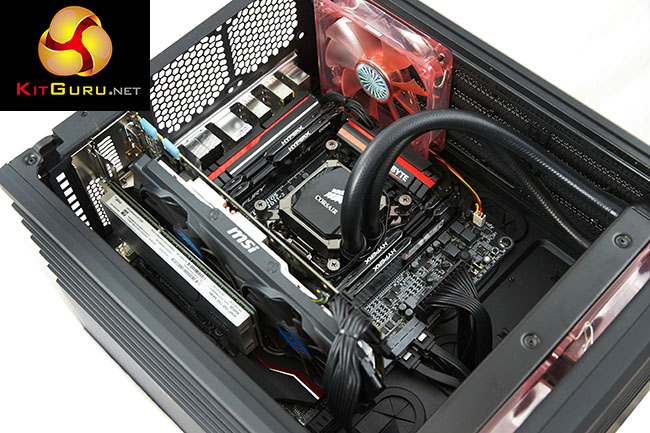 It has been some time since we last looked at a CyberPower system, and we were interested to see how this build would fare, especially with all these hot running components crammed inside such a small case. CyberPower offer plenty of system tweaks, which you can see over HERE. If you have a fat enough bank balance they even let you add in a Core i7 5960X Extreme Edition and another graphics card, or two Titan X GPU's – if you want to take 4K gaming seriously.
For those unwilling to play with BIOS settings, Cyberpower offer two 'overclock' settings via their system configurator – 'PRO OC', which delivers an extra 10% performance, and 'EXTREME OC', for a 20%, or greater end result.
CyberPower Infinity Xtreme Cube Specifications (BUY HERE):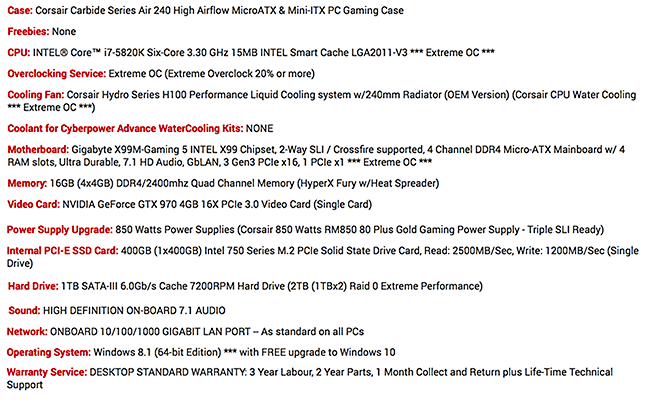 Total Cost: £1992 inc vat.