It seems that 2K Games has de-listed Bioshock for iOS from the App Store. The iPhone and iPad port of the game launched last year, it featured lesser graphics but the full game was playable from start to finish- it even ran pretty well. However, if you bought the game and have since uninstalled it, there is no way for you to get it back.
The Bioshock for iOS port has been unplayable for a while if you happened to upgrade past iOS 8.4, it seems that the team at 2K China abandoned the game quite some time ago, despite charging £10.49 for the app initially. The company has previously said that they would patch the game to work again but never followed through on that.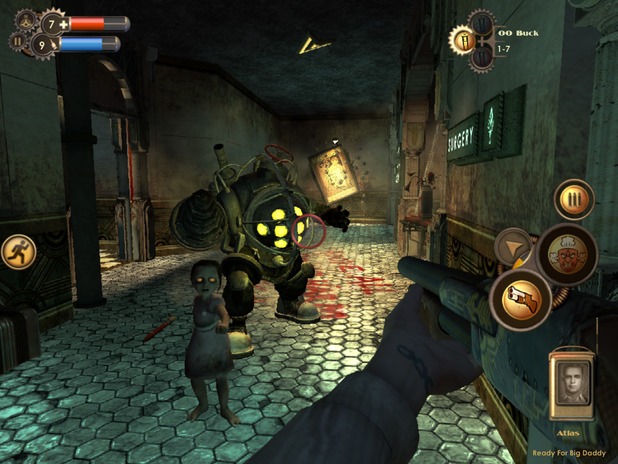 One person who bought the app went ahead and got in touch with 2K customer support, to find out that the game can't be re-downloaded: "I understand you're having issues with Bioshock for mobile gaming. Unfortunately, you are correct we don't currently have this game for mobile gaming anymore, which I know can be frustrating. The removal of the game was a developer decision. This happens occasionally, but thankfully not often."
"I'm terrible sorry for this, if you purchased Bioshock for iOS and you would like a refund, Apple will be of great assistance. Since the transaction wasn't completed through us, we can not perform a full refund back to you. However you will be able to complete a refund with Apple. They will be able to do this for you. Again, I'm terrible sorry for this experience, but I hope that Apple can clear this up for you as soon as possible."
So the only answer you will get out of 2K customer support is to request a refund from Apple, which should be obtainable but there is always the possibility that you won't actually get one. Given that Bioshock has been kicked off of iOS without a trace, it is unlikely that 2K is working on bringing the game over to Android as well.
Discuss on our Facebook page, HERE.
KitGuru Says: This is certainly a shame for anyone that did buy Bioshock on iOS out of curiosity. The question now is, what do those customers do if they can't get a refund from Apple? They've essentially been ripped off…