Nintendo launched a little free to play title on the 3DS a while back called Pokemon Shuffle. Since it is a free puzzle game, micro-transactions were incorporated but a new 3DS console exploit allows you to completely bypass the annoying paid for items and just enjoy the game.
The 3DS title uses a premium in-game currency called gems, which you buy with real money. These gems grant extra lives and in-game cash. One gem will set you back 89p while 75 gems will cost you £42.99. Like with most free to play titles on the mobile platform, timers are used to refill lives and money over time, encouraging you to pay and skip the wait.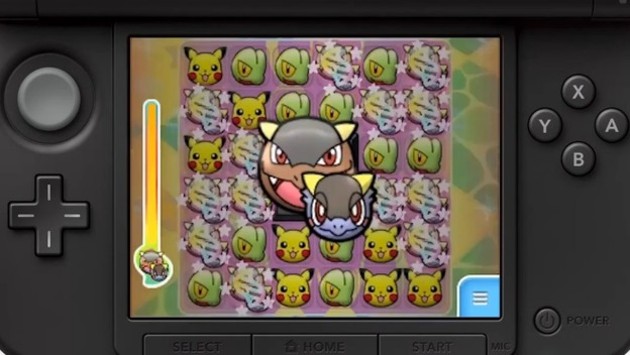 However, hackers have found a way to change the cost of the items available in the Pokemon Shuffle store, making them all free with no gems required. The exploit uses the same technique that allowed users to emulate Gameboy Color roms on the 3DS using the browser.
In order to successfully pull this off you will need an old 3DS as the new models come with an updated browser.  You will also need 3DS firmware versions 9.0 to 9.5, any higher and this won't work. The browser exploit lets you inject new code in to the memory of a downloaded game via the 3DS browser, tampering with the system a little bit.
If you want to do it yourself you will have to dig around for a tutorial, which may be hard to find, I imagine Nintendo is scrambling to remove traces of this exploit from the web as we speak.
Discuss on our Facebook page, HERE.
KitGuru Says: Nintendo will probably fix this fairly quickly, the company does like to keep its system relatively closed off and un-tampered with.