Update (26/11/18): Star Citizen is now half-way through its free week, allowing players to try 70+ ships on a rotating schedule. Unfortunately 18 ships under Anvil Aerospace and Roberts Space Industries have come and gone, but there's still plenty to check out ahead of November 30th.
Those interested simply need to head over to the official website to create a Roberts Space Industries account, subsequently downloading the client and game. Before braving the download, it's worth brushing up on the minimum specs required to run the title. At the very least, the developer sets a high bar of 16GB of RAM, an SSD and 2GB of VRAM at the bear minimum, although emphasis is placed on 4GB of VRAM being "strongly recommended" instead.
When hopping in, the player is granted a Cutlass Black ship before trying any others. Rotations change at 8am PST (4pm GMT), replacing Origin Jumpworks with 14 Aegis Dynamics ships in just over an hour's time. Drake Interplanetary, Alien Manufacturers, Musashi Industrial and Starflight Concern and Kruger/Argo/Tumbril/Consolidated Outland are still to follow, ending 8am PST/5pm GMT November 31st.
Oringal story (16/11/18): Just shy of $200 million raised, Star Citizen is nothing short of a video game phenomenon full of plentiful promises that have ignited the optimism of some and cynicism of others. Sceptics out there can finally hop on board and see just how far the game has come during its development, as Cloud Imperium Games is hosting a free-fly event beginning next week.
In celebration of its anniversary, players can boot Star Citizen with or without having bought into the crowdfunding starting November 23rd until November 30th.  This is paired with the arrival of Alpha 3.3.5, which contains the game's first world, Planet Hurston. Its capital city of Lorville debuted at CitizenCon 2018 in October, where creator Chris Roberts boasted that NPCs will make the world feel alive.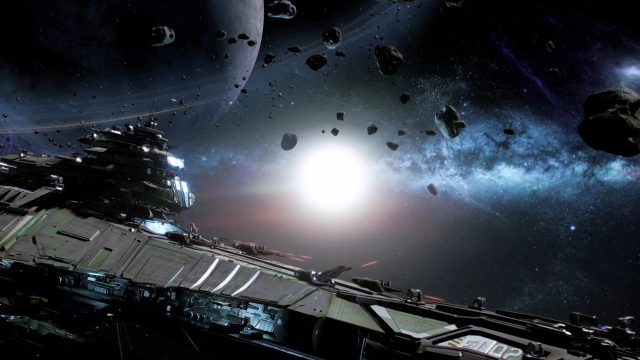 All 70+ ships currently in the game will be made available to fly during this period, split up by the in-game manufacturer. Once a ship has run its 24-hour course, it will remain locked unless purchased. Unfortunately, this could prove inconvenient to those with commitments. A list of ships and when they're available can be found at the bottom of the article.
With promises to increase in-game performance for many, Cloud Imperium Games has fixed a variety of bugs and implemented various tweaks. The added stability and the addition of Planet Hurston certainly begin the transition Star Citizen from a tech demo into the video game promised years ago. So far, there hasn't been a better time to dive back in.
23rd: Anvil Aerospace
Arrow
Gladiator
Hornet F7C
Hornet F7C Wildfire
Hornet F7C-R Tracker
Hornet F7C-S Ghost
Hornet F7C-M Super Hornet
Hurricane
Terrapin
Valkyrie
24th: Roberts Space Industries
Aurora ES
Aurora LN
Aurora LX
Aurora MR
Constellation Andromeda
Constellation Aquila
Constellation Phoenix
Ursa Rover
25th: Origin Jumpworks
300i
315p
325a
350r
600i Explorer
85X
M50
26th: Aegis Dynamics
Avenger Stalker
Avenger Titan
Avenger Titan Renegade
Avenger Warlock
Eclipse
Gladius
Gladius Valiant
Hammerhead
Reclaimer
Retaliator Bomber
Sabre
Sabre Comet
Vanguard Hoplite
Vanguard Warden
27th: Drake Interplanetary
Buccaneer
Caterpillar
Caterpillar Pirate
Cutlass Black
Dragonfly Black
Dragonfly Yellowjacket
Herald
28th: Alien Manufacturers
Khartu-al
Nox
Nox Kue
Vanduul Glaive
Vanduul Blade
29th: Musashi Industrial and Starflight Concern
Freelancer
Prospector
Razor
Razor EX
Razor LX
Reliant Kore
Starfarer
Starfarer Gemini
30th: Kruger/Argo/Tumbril/Consolidated Outland
Argo MPUV 1C
Argo MPUV 1P
Cyclone
Cyclone AA
Cyclone RN
Cyclone TR
Mustang Alpha
Mustang Beta
Mustang Delta
Mustang Gamma
P-52 Merlin
KitGuru Says: I've yet to try Star Citizen, so I might brave the large download to see what's what. Have you given the sci-fi epic a chance? Do you think you'll hop into the game during its week free period?