Earlier this year, The UK's National Cyber Security Centre (NCSC) concluded that May's WannaCry malware attack originated from North Korea from a hacking group with links to the country's government. Now, it seems that the US agrees, as the Trump administration has publicly declared that North Korea is responsible.
President Donald Trump's Homeland Security Advisor, Thomas Bossert made the announcement on Monday evening, which has since been made available via an op-ed in The Wall Street Journal.
"After careful investigation, the U.S. today publicly attributes the massive "WannaCry" cyberattack to North Korea," states Bossert. "We do not make this allegation lightly. It is based on evidence. We are not alone with our findings, either. Other governments and private companies agree. The United Kingdom attributes the attack to North Korea, and Microsoft traced the attack to cyber affiliates of the North Korean government."
This is something that has been confirmed from numerous sources across 2017, including the National Security Agency (NSA) and previously undisclosed, the Central Intelligence Agency (CIA).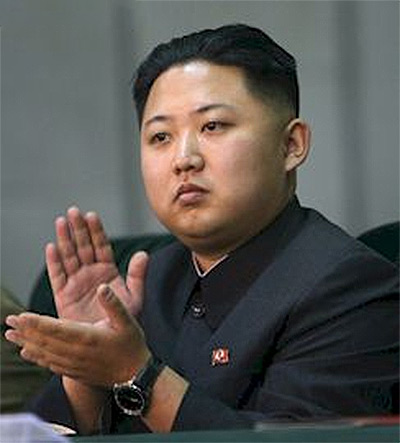 "The consequences and repercussions of WannaCry were beyond economic. The malicious software hit computers in the UK's health-care sector particularly hard, compromising systems that perform critical work. These disruptions put lives at risk," continues Bossert.
It is possible that the Trump administration could use this to put more pressure on North Korea via sanctions, however Bossert does state that "Mr. Trump has already pulled many levers of pressure to address North Korea's unacceptable nuclear and missile developments, and we will continue to use our maximum pressure strategy to curb Pyongyang's ability to mount attacks, cyber or otherwise."
The private sector is requested to "increase its accountability in the cyber realm by taking actions that deny North Korea and other bad actors the ability to launch reckless and destructive cyberattacks. The rest of us must redouble our efforts to improve our collective defenses."
Meanwhile, he calls on technology users to perform basic cyber hygiene via keeping everything up to date and being vigilant on the use of each piece of technology, as we "must redouble our efforts to improve our collective defenses." If we don't, attacks can come back to bite us as we've seen with LG.
KitGuru Says: The evidence seems pretty damning at this point, and while some tech companies like Microsoft are keeping on top of cybersecurity, there's a lot more that others could be doing in the field. Do you do your part in keeping your system up to date?