A wave of games have been pulled from the Steam store this week after it was revealed that they were using the built-in trading system to scam users with fake items. Luckily Valve has already wised up to the matter, introducing new trade protections.
Abstractism was the first of the two to be caught quietly using player's PCs to mine cryptocurrency in the background. It also included an item identical to Team Fortress 2's Strange Australium Rocket, which is usually worth over $100, allowing players to scam one another with a relatively worthless weapon linked to an entirely different game. The second title called into question was Climber, taking things one step further by using Dota 2's exact icons in order to peddle fake items.
It seems that this might become a thing of the past after Valve has implemented protections against suspicious trades. Reddit user wickedplayer494 pulled up a GitHub archive of the Steam Database in order to showcase the two warnings that alert players to odd happenings within the trade. The first takes into account the age of the title each item is listed to by stating "one or more of the items you're receiving in this trade come from new games on Steam." At first, this seems like a great deterrent for new titles but Climber itself existed for two months before it was updated to use for illegitimate purposes.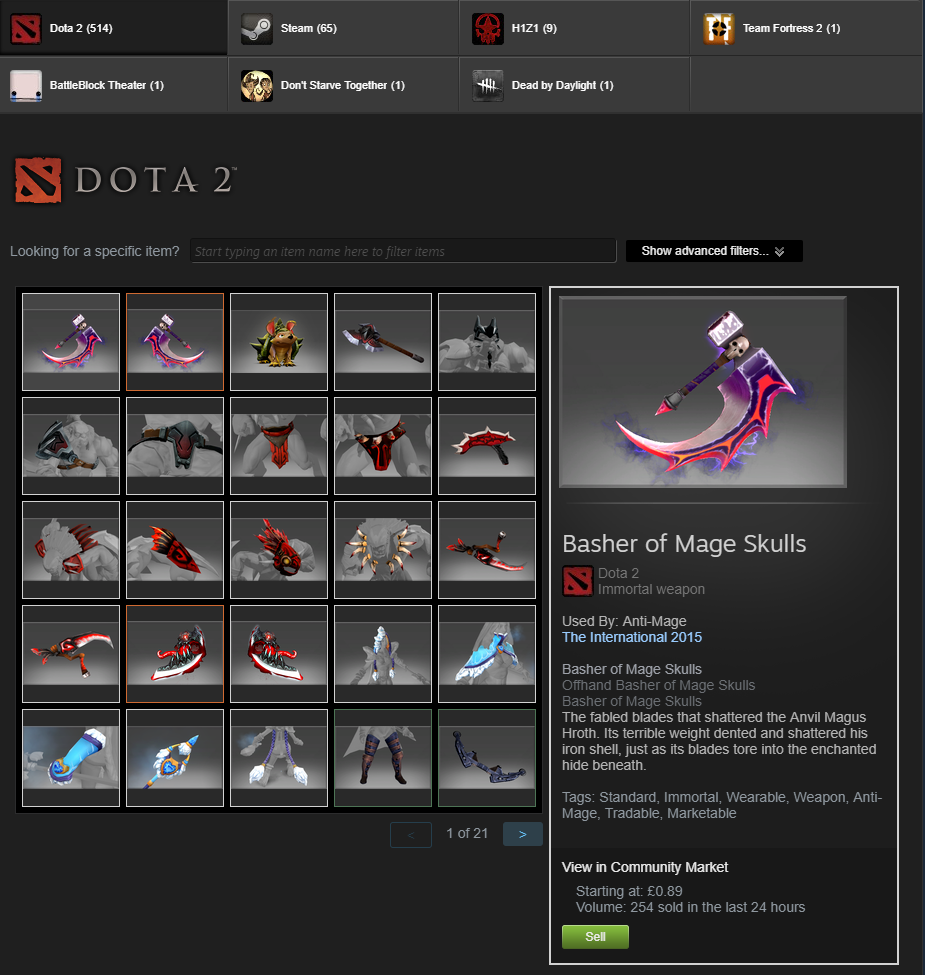 Fortunately, the second one covers bases pretty well, notifying players if items in the trade "come from games that you have never played." Again, there's nothing stopping underhanded developers, particularly repeat offenders such as the minds behind Climber, updating their game at a later date, but it could have protected a lot of people if it was introduced sooner.
"We also started requiring approval for app name changes, and have more planned to address this sort of problem that we couldn't get done in one day," explained Valve engineer Tony Paloma on Reddit. "We are hopeful that having to dismiss two warning dialogs will be sufficient to make people think twice about trades containing forged items, but this is not the end of our response, and we'll continue to monitor, of course."
While Valve's policy behind trades is quite final once the transaction has been completed, Paloma restored a lot of faith in the company's ethic by revealing its plan to recover all items "for anyone who was tricked by this scam prior to the warnings being in place."
KitGuru Says: Although this is something that shouldn't have happened at all, it's good to see such a swift response from Valve. Hopefully all affected players receive their trades back in no time and can continue going about their business in the Steam Community. Do you think Valve's measures will be enough to prevent scammers?