Alen Ladavac, Co-founder of Croteam, the guys behind the Serious Sam series and The Talos Principle, has left the studio to join the Google Stadia team, hailing the project as a "landmark undertaking".
The co-founder of Croteam, Alen Ladavac has been with the company for 25 years, the past 14 years have seen him take up the role of chief technology officer. Upon breaking the news about his move to Google Stadia he said that the project was a "landmark undertaking".
"With a heavy heart, I've parted ways with my dear friends and colleagues at Croteam. I love you all, guys and girls, and I will never forget all the beautiful years I spent with you and fantastic things we've created," he wrote on his LinkedIn profile.
Alen Ladavac was one of the founders of the Croatian developer Croteam, along with Davor Hunski, Roman Ribarić, Dean Sekulić, Davor Tomičić, and Admir Elezović. Croteam were founded in 1993 and originally created games for the Commodore Amiga 500, prior to moving into PC game development. Croteam released the first game in the Serious Sam series in 2001 and also brought us a first-person philosophical puzzler called The Talos Principle.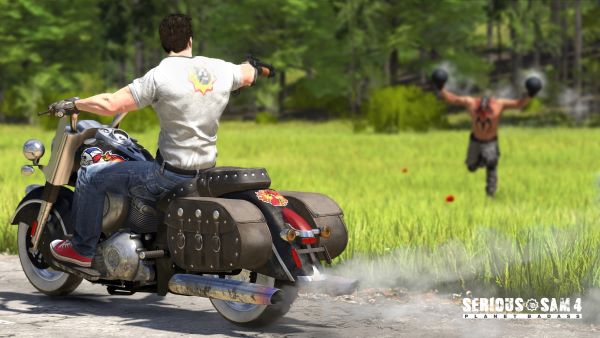 Alen went on to say. 'I'm super excited to announce that I'm starting at Google München, joining the awesome Stadia team to work on finally bringing gaming into the cloud,' he added. 'What was once deemed impossible, now is the reality — and I'm grateful for a chance to contribute to this landmark undertaking.'
Google Stadia is due to launch in the UK in November, with the subscription-based gaming service being £8.99 per month to UK users for the Stadia Pro subscription, which will be required to play. Additionally, you will need to pre-order the Stadia Founders Edition pack for £119, which includes a Chromecast Ultra, a limited edition Night Blue controller and three months Stadia Pro for you and a friend. Google Stadia it touted to offer many games on launch with Red Dead Redemption 2 being announced to appear on the platform officially in the past few days.
KitGuru says: The addition of Alen Ladavac to the Stadia team will further bolster the companies ambitions to create the first successful cloud-based game streaming service. It will be interesting to see how the Stadia platform evolves over the coming years and whether this will be the end of the console as we know it.