To date, over 110 games have enabled or announced support for AMD FSR, but Nvidia's DLSS technology still holds a lead. On the green side, around 200 games and apps support DLSS so far. 
The adoption of DLSS increased significantly with the introduction of plugins in major game engines. Currently, the list of available and upcoming games and applications supporting DLSS sits at 200, including new titles such as Loopmancer and Hell Pie, both releasing in July. In September, another two games will get DLSS support and ray tracing: The Lord of the Rings: Gollum and Steelrising. Lastly, Nvidia's upscaling technique will also be available in Warhammer 40,000: Darktide and A Plague Tale: Requiem at launch.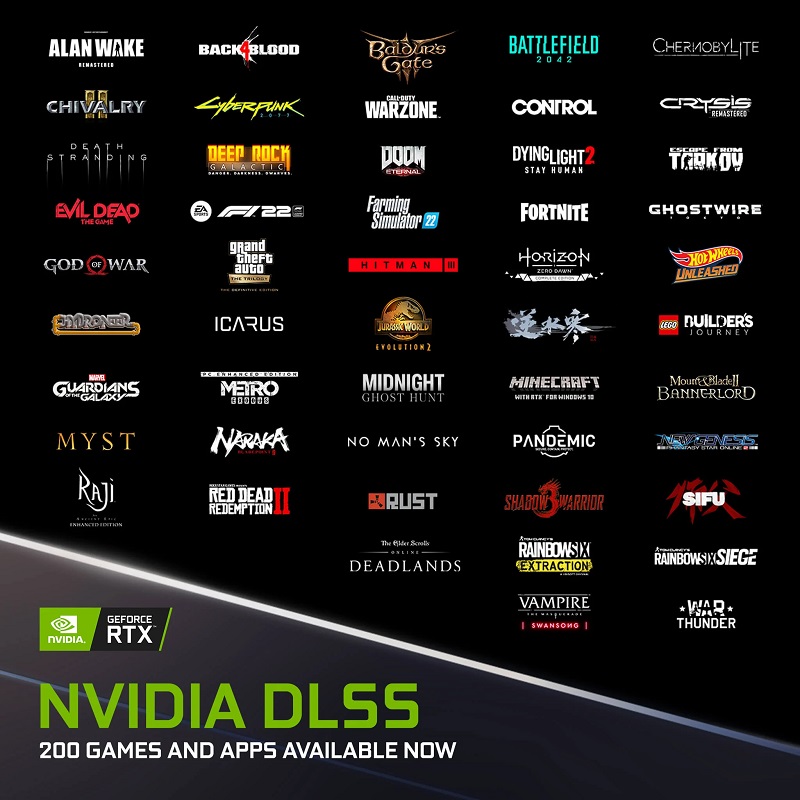 Loopmancer, coming out on July 13th, will significantly benefit from DLSS implementation, with performance in DLSS "Performance mode" almost tripling when compared to running the game at native 4K with RTX 3080 (paired with an i9-12900K and 32GB of RAM on Win 11), bumping from 28.7FPS to 84.3FPS. Performance on Hell Pie, scheduled for a July 21st release, will also improve, but not as much as in Loopmancer. The greatest improvement was noticed on the RTX 3060, as performance more than doubled, going from 55.8FPS to 129.2FPS.
Also somewhat related to DLSS support, Lumote: The Mastermote Chronicles now supports DLAA, Nvidia's AI-based anti-aliasing mode.
KitGuru says: Do you prefer Nvidia DLSS over AMD FSR? If there could only be one, which would you choose?