Over the years, PC players have remained hopeful that the mainline Halo games would return to the platform some day. Microsoft is heading in that direction, as Halo Infinite is being developed for Xbox and Windows 10, but what about past games that PC purists missed out on? This week new rumours were sparked when Halo 5 Guardians' box art was changed, indicating a PC release.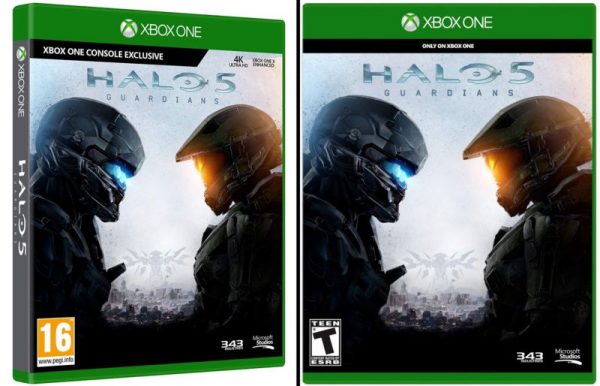 Image via: Arstechnica
When Halo 5: Guardians launched, there were rumours that the game would come to PC. There have also been numerous rumours surrounding the Master Chief Collection too. Unfortunately, so far PC players have only been greeted with Halo 5's Forge mode and Halo Wars 2. It seemed like that might change as this week, Halo 5's box art was updated, changing the exclusivity distinction from 'only on Xbox One' to 'Xbox One Console Exclusive'.
For those who don't know, since launching 'Play Anywhere' in 2016, Microsoft has been distinguishing its multi-platform exclusives as 'console exclusives', which is a subtle way of saying 'this game is also available on PC'.
This obviously got the rumor mill turning, especially after 343's talk of Halo on PC earlier this year. Unfortunately, 343's Community director has since denied that Halo 5 is coming to PC. This was further echoed by 'Stinkles', a 343 developer on Resetera, who said that there were "no plans" to bring Halo 5 to PC at this time.
KitGuru Says: I've been a long-time fan of the Halo series and while I used to play on Xbox quite often, there is no denying that the PC is a better place for shooters. If Halo Infinite is coming to PC, then it would make perfect sense to bring the old games over sooner rather than later. Unfortunately, it doesn't sound like that will be happening very soon, despite the recent box art change.