Crytek may have faced some financial troubles over the last few years, but it looks like the studio has managed to keep things together long enough to finally release a new game. This week, Hunt: Showdown launched on Steam Early Access, Crytek's first game in years, this time with a multiplayer focus.
Unsurprisingly, Hunt: Showdown is trying to capitalize on the current survival trend. The game is a mix of PvP and PvE, matches start off with five teams of players tasked with taking down a monster. The successful team in doing so will then have a bounty put on their head, and will be hunted down by every other player on the map. Over the course of matches, you will earn money and experience, which you can then use to upgrade your hunter with better gear.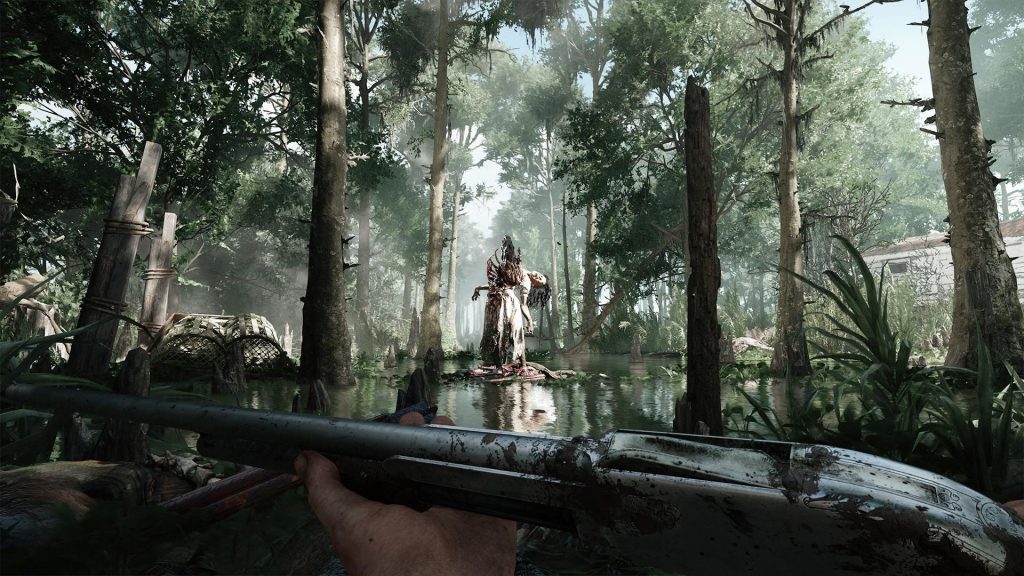 The game is on Steam Early Access, so it isn't finished yet. With that in mind, expect some bugs during gameplay and potentially even some optimization issues. Given that this game is built on the CryEngine, it will be somewhat demanding.
The minimum requirements to run this game are:
CPU: Intel Core i5 (6th Gen) or Ryzen 3 1200.
RAM: 8GB.
GPU: Nvidia GTX 660Ti or Radeon R9 370.
The recommended requirements are:
CPU: Intel Core i5 (6th Gen) or Ryzen 5 1400.
RAM: 12GB.
GPU: Nvidia GTX 970 or Radeon R9 390X.
I haven't had a chance to test this game out yet, so I don't know what performance is like first-hand. However, looking at the Steam reviews, this seems to be the least concerning thing currently, with most players complaining about bugs. The overall reviews are mixed, so it would seem that some players are having a much better time compared to others.
KitGuru Says: Hunt: Showdown seems like an interesting game with a decent enough twist on the survival genre to make it worth trying out. Have any of you guys had a chance to try this game out yet? Will you be giving it a go over the weekend?