Last week, Bethesda revealed that it would soon be ready to talk about upcoming DLC for Fallout 4 and now, we know exactly what is coming for season pass owners. Three new DLCs have been announced for Fallout 4 but Bethesda will also be increasing the price of its season pass from $29.99 to $49.99.
The first DLC for Fallout 4 is called Automatron, which will see you tracking down a villain called The Mechanist, who has released a horde of killer robots into the commonwealth. This DLC comes out in March and will cost $9.99 as a standalone download if you do not own the season pass.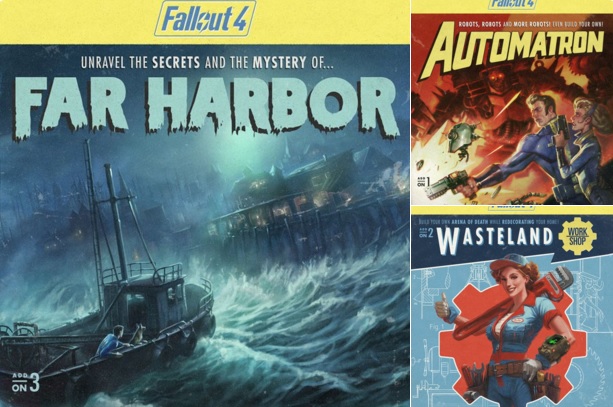 The second DLC comes out in April and it is a bit smaller, it is called the Wasteland Workshop and gives you access to things like traps to capture NPCs and wildlife, you will be able to tame creatures and you will get new customization options for settlements. This one costs $4.99 as a standalone purchase.
Finally, the third DLC is called Far Harbor and is likely the reason that the season pass is getting its price increase. This one will cost $24.99 for those that don't own the season pass and it see players head off to the coast of Maine to solve a new case from Valentine's Detective Agency.
The third DLC comes out in June but Bethesda wants to keep updating Fallout 4 with content throughout the rest of the year, which will also be included in the season pass. This is why the publisher has decided to increase the price but if you act fast, you might still be able to buy the season pass at its normal price.
KitGuru Says: If you act fast then you should be able to grab the season pass at its normal price so keep an eye out if you are planning on jumping back into Fallout 4 for the DLC.