Back in 2016 to celebrate the 20th anniversary of Duke Nukem, the Duke Nukem 3D: 20th Anniversary World Tour was released. That re-release ended up causing some legal issues for Gearbox, as composer Bobby Prince filed a lawsuit claiming his music was used without permission. Now after a year of lawyers arguing back and forth, it looks like things have been settled. 
The situation here is a little complicated, so we'll break it down as simply as possible. Apogee Software, parent company of 3D Realms, the studio that originally created Duke Nukem, had a licensing agreement in place with Bobby Prince to use his music in the game. This was a limited license, allowing the tracks to be used in Duke Nukem 3D and no other titles. In exchange, Prince would get $1 per game sold.
Years later, Gearbox Software bought the rights to Duke Nukem from Apogee Software, resulting in the release of Duke Nukem Forever and Duke Nukem 3D: 20th Anniversary World Tour. The 20th Anniversary re-release used the original music from Duke Nukem 3D, but there was no license in place to re-use Prince's tracks in another game release.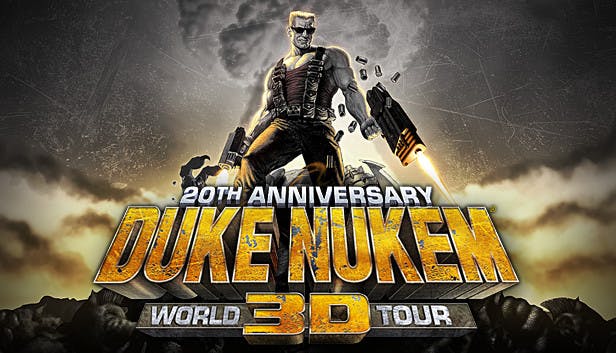 Due to the lack of license, Prince filed a lawsuit in September 2019, seeking payment for the use of his music in another game release. The lawsuit argued that Duke Nukem 3D: 20th Anniversary World Tour was a separate game and does not fall under the original music licensing agreement.
Now, after plenty of back and forth discussions, the lawsuit has been settled between Prince, Gearbox, 3D Realms and Apogee Software. Following the settlement agreement, 3D Realms released the following statement:
"We at 3D Realms appreciate Bobby Prince, Randy Pitchford, and the Gearbox team for working with us to address the concerns raised in Mr. Prince's lawsuit. After review by counsel, a licence with Bobby was inadvertently overlooked by 3D Realms when we sold Gearbox the Duke Nukem catalog. We are relieved to have the issues resolved and extend our best to everyone."
We don't know the terms of the settlement agreement, but presumably, money has exchanged hands here. It also sounds like things are amicable between all parties, so perhaps Prince will work with Gearbox and 3D Realms again in the future.
KitGuru Says: Music licensing can be a tricky thing to deal with, but in this case, a satisfactory resolution has been reached, so this won't be dragging out any further.