In-case you didn't already notice, Sony is heavily invested in Destiny, having swooped in and struck a content exclusivity deal with Bungie. Now, Sony UK Boss, Fergal Gara, is now stating that the company is treating Destiny as a first party title.
"We're treating it, for all intents and purposes internally, as if it's a first-party release," Gara said in an interview with Eurogamer. "We're wrapping our arms around it on all levels of the organisation. It's a special project and an important project and it has the power to launch Christmas. It's hugely important."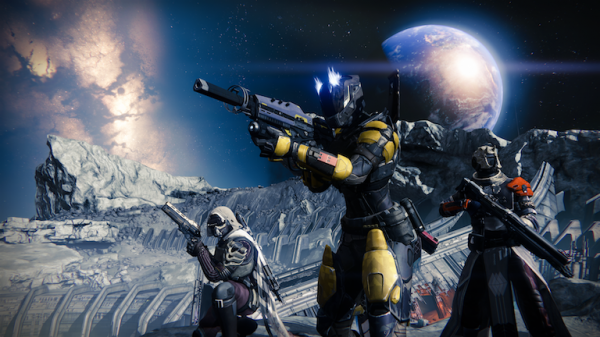 "I think a lot of people are going to decide now is the time to go and buy a PlayStation 4 because this very ambitious project has come along that looks exciting."
Sony's marketing deal with Activision gives it the sole advertising rights to Destiny here in the UK, which is why you'll only be seeing the game advertised for the Playstation. Playstation gamers will also receive exclusive content for the game between its release today and Christmas next year.
You can currently buy Destiny on the Xbox One, Xbox 360, PS3 and PS4. A PC version has yet to be confirmed but an expansion pack has been announced for December.
Discuss on our Facebook page, HERE.
KitGuru Says: Sony's exclusivity deal for Destiny will undoubtedly help it shift more Playstation 4 consoles as we head in towards the holiday season. Are any of you guys going to pick up Destiny? I really enjoyed the beta myself.