It looks like Star Citizen could end up taking a decent amount of space on your hard drive or SSD as Robert Space Industries has revealed that the client could end up being at least 100GB in size.
It doesn't end there though; patches are likely to range from between 2GB and 20GB in size. To sum up, it is going to be a very big game. This was all revealed during a recent Q&A session with the game developers.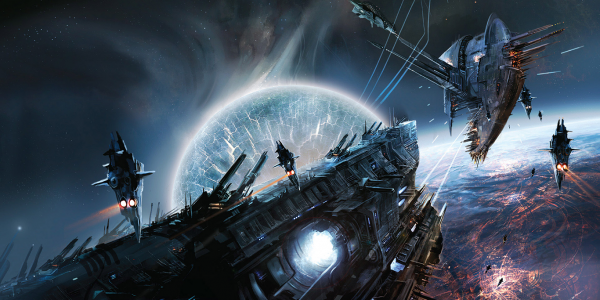 At the Q&A, fans assumed that compression techniques would be used to reduce the size of the client but RSI developer, JMasker, clarified by saying "As I have already said, I would not count on this. The game compression and asset removal is unlikely to yield such high gains that we will be able to reduce our client size to 30-40GB. The size and number of assets that are left to deliver means that our client size is much more likely to be 100GB".
A similar explanation was given for expected patch size, stating that each patch will have hundreds of assets, which are often upwards of 200MB each in size, which will really boost the overall size of every update.
Star Citizen is due to officially launch next year, although backers of the game can test out certain aspects now. It is using the CryEngine so expect it to be a demanding game.
KitGuru Says: This won't be such great news for those with Internet data caps or slow download speeds. For comparison, Grand Theft Auto V on the PC is set to use up 65GB of space. However, for those of us with plenty of space, this really does say a lot about the scope of the game.