In a not so unexpected turn of events, new reports are suggesting that Google is finally going to merge Chrome OS and Android, something that has been rumoured for a long time. The plan is to kill off Chrome OS and merge some of its better features in to Android, then new Android computers and laptops will begin launching at some point in 2017, giving Google a year to work everything out.
This is all according to as recent report from The Wall Street Journal, which cites sources close to the matter, saying that the plan is to shrink things down to just one operating system by 2017.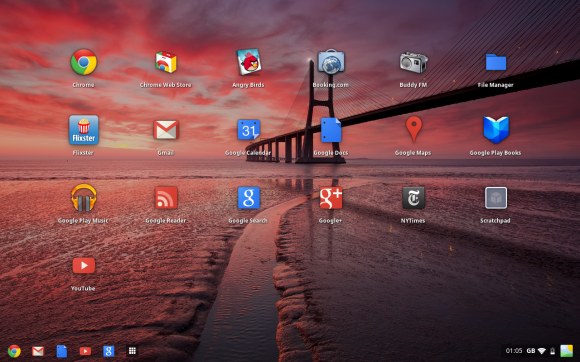 The move isn't too surprising, though at this time it isn't officially confirmed. Rather than having two development teams trying to maintain two separate operating systems, it would make more sense to consolidate the two, particularly since Chrome OS hasn't really taken off in the same way that Android has.
This will mean changes to devices like the Chromebook as well, which will apparently be getting a new name, though the Chrome browser will remain the same. Microsoft and to a lesser extent, Apple have made similar moves this year. Microsoft's Windows 10 is a cross-platform effort, while Apple's new Apple TV uses a tweaked version of iOS, rather than its own separate system.
Discuss on our Facebook page, HERE.
KitGuru Says: This move would make a lot of sense for Google, especially since Android is a very popular OS, while Chrome OS has lagged behind a bit. Do any of you have experience with Chrome OS? What did you think of it?