Windows 10 is on the way, packing more features in to the operating system than ever before, it is even going to give you back some of your hard drive space, thanks to some new space saving techniques.
In a new Windows 10 blog post, Microsoft went over the operating system's new storage requirements. The OS will manage to give back around 1.5GB of storage space for 32-bit systems and 2.6GB for 64-bit machines.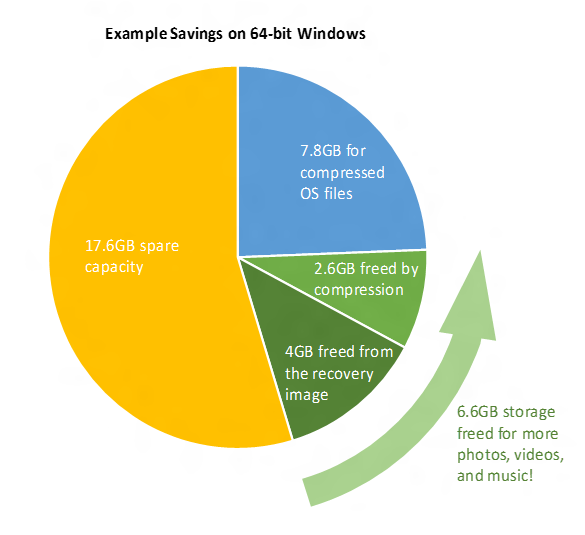 Image source: Microsoft
This compression system will also apply to future Windows 10 mobile devices. It is not yet clear if similar compression techniques will be used on the Xbox One as well.
Additionally, the Windows 10 refresh and reset options will no longer use a separate recovery image, which comes pre-installed on pre-built PCs. This could free up anywhere from 4GB to 12GB in total on certain machines.
You can read the full blog post from Microsoft, HERE.
Discuss on our Facebook page, HERE.
KitGuru Says: Windows didn't take up too much hard drive space anyway but this will help out on devices with restrictive storage space, like laptops fitted with SSDs, or mobile devices.