Today, Microsoft is set to gain two more allies in its defense against the United States government, in an ongoing court case regarding a US warrant for customer data that is being stored in servers in Ireland. Both the Irish government and an European MEP, have now filed amicus briefs in support of the stance that Microsoft has taken, joining the ranks of many other US tech companies and concerned bodies who have done the same.
In the ongoing case the US government produced a local warrant that requested Microsoft hand over one of its customer's emails. However as these emails were being stored in data centers in Ireland, where most of its EU based servers are located, Microsoft refused to comply with the warrant. We do not know the nationality of the customer in question, but it stands to reason that they are an EU citizen, as most of the data that Microsoft holds for its customers is stored in servers that are geographically nearby.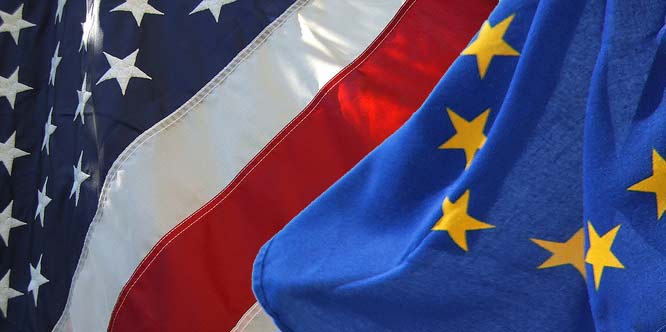 The reasoning that Microsoft is trying to use to win this case is that, where the data is located matters. In other words, if your data is being held in Ireland and you are an EU citizen, then the US has no right to request access to that data by serving a warrant to a US company. This is backed up by EU laws as well that prohibit companies from moving customer data outside of the EU, unless there are privacy protections in place.
On the other hand the US government is arguing that when data is uploaded to the cloud it has no physical location and it also ceases to belong exclusively to you as you give the cloud provider rights to move it around its network.
EU MEP Albrecht – who filed one of the briefs – serves as vice-chair of the European Parliament's Committee on Civil Liberties, Justice and Home Affairs. He said the following: "European law in effect forbids the transfer of personal data to third countries (including the United States) unless the recipient has established 'European-style' protections to ensure its privacy. For U.S. law to treat data stored in Europe as if it were stored in the United States is a territorial encroachment without justification…"
While there are formal and internationally agreed methods in place for the US to request this data, notably the mutual legal assistance treaty (MLAT), for some reason they do not feel that this will work in this case. These exist to facilitate cooperation between national authorities as traditionally a US warrant is useless in the EU, just as an EU warrant is useless in the US.
Even if the US government does win the case, Microsoft is going to be between a rock and a hard place, as the EU will not take kindly to it breaching privacy protection laws and handing over EU data.

KitGuru Says: While Microsoft may be fighting this issue due to it aligning with its business interests, if it loses, it could have serious repercussions for the privacy of any end user data held by any US company, especially big ones like Google, Apple, Amazon; the list goes on. All would have to submit to any warrant issued for any data held anywhere in the world.
Source: digitalconstitution.com