Dating sites often contain a lot more personal data on its users than your average website, so it's important they keep that information secret. That goes doubly so for sites like Ashley Madison, which purport to help their members cheat on their spouses. Unfortunately for that particular networking tool however, hackers claiming to have access to all of its members' data are threatening to release it unless Ashley Madison closes its doors for good.
The Impact Team, the hacking group claiming responsibility for the theft, has posted some information online to show how serious it is. It also claims to have information on users of the site's parent company, Avid Life Media, and its associated dating websites Cougar Life and Established Men.
Avid Life Media has confirmed the hack in a statement to KrebsOnSecurity, saying that it was currently working on having information related to the site taken down from public places. It also said that regardless of the hacking group's – or anyone else's – thoughts on the site, hacking its databases was a criminal act.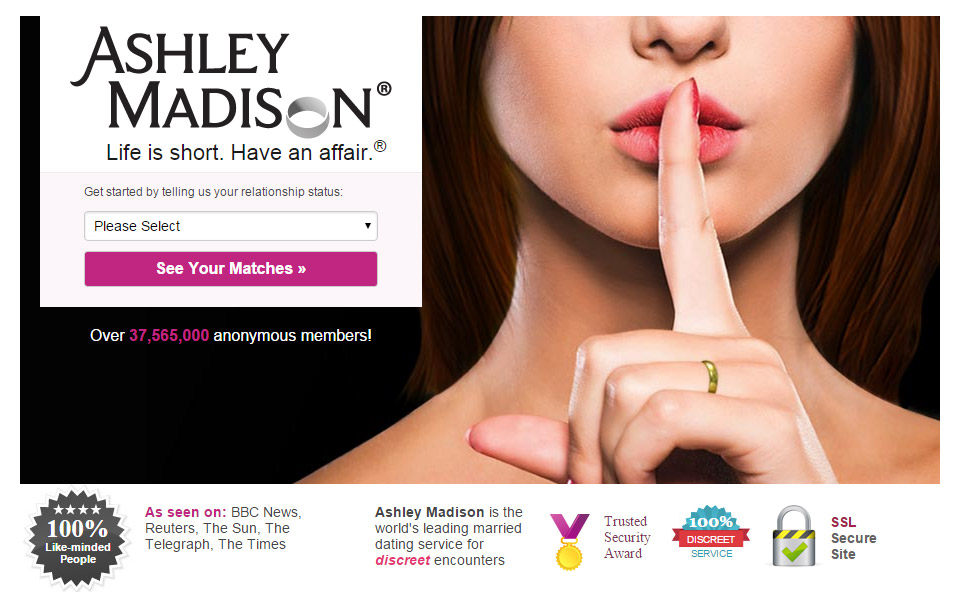 Even if Ashley Madison manages to halt any more releases, its reputation may be irreparably tarnished
However the Impact Team also suggests that some of Ashley Madison's actions could be seen as such too, since its "full delete" feature, which claims to scrub the site of any evidence that a user was ever there, doesn't do it at all, and in fact leaves financial data vulnerable, it says.
"Too bad for ALM, you promised secrecy but didn't deliver. We've got the complete set of profiles in our DB dumps, and we'll release them soon if Ashley Madison stays online," Impact said in a statement. It also seemed to have little sympathy for the site's members stating that it was "too bad for those men, they're cheating dirtbags." Ashley Madison does however cater to cheating women too.
It did however give a bizarre shout out to the Avid Life Media head of security, Mark Steele, who it said did an admirable job of making sure the site was protected, but that "nothing [he] could have done could have stopped this."
Currently Avid Life Media suspects that someone who had had technical access to the company servers may have been responsible for the leak. They are pursuing an investigation with the relevant authorities.
Discuss on our Facebook page, HERE.
KitGuru Says: While individual morality may not agree with Ashley Madison's members, it's moral grandstanding to suggest that just because you wouldn't do something others shouldn't.