On top of marking the second time in the last few years that Sony has been hit by a monstrous hack, the nefarious individuals behind the latest theft of confidential Sony information have released a statement, demanding that the Japanese corporation halt the release of its upcoming movie The Interview, which has James Franco and Seth Rogen attempting to assassinate North Korean leader Kim Jong Un.
Theoretically the message could be from someone just looking to stir the pot of controversy after rumours spread that North Korea was behind the hack – though the DPRK regime has denied direct involvement itself. However whoever posted it is more than happy to lay claim to being part of the Guardians of Peace, the organisation that purportedly broke through Sony security and took everything from social security numbers, to confidential pay agreements with actors and staff.
I'm not sure making these guys mad is a good idea for anyone, so impersonating them would be an unwise plan.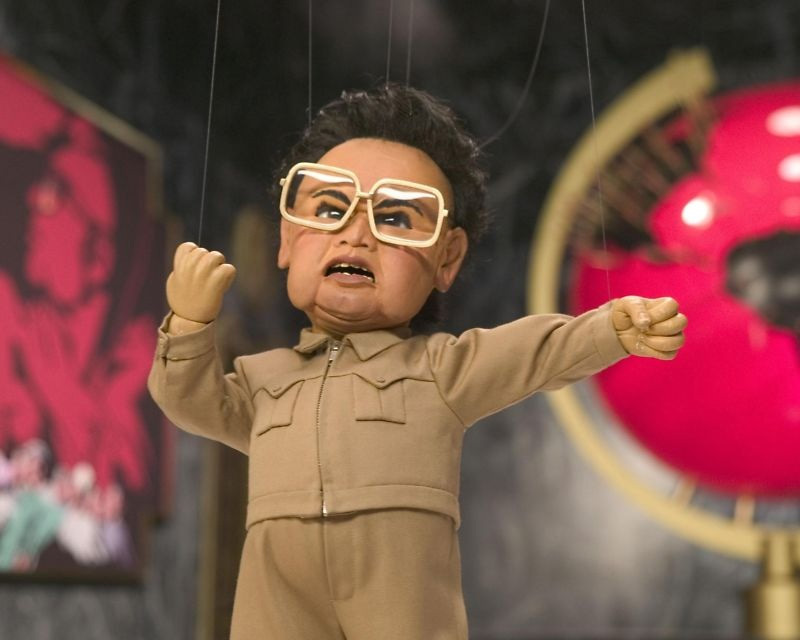 It's a good thing the West doesn't make a habit of mocking North Korean leaders…
The message posted over on GitHub reads:
"We have already given our clear demand to the management team of SONY, however, they have refused to accept. It seems that you think everything will be well, if you find out the attacker, while no reacting to our demand. We are sending you our warning again.
"Do carry out our demand if you want to escape us. And, Stop immediately showing the movie of terrorism which can break the regional peace and cause the War!
"You, SONY & FBI, cannot find us.
"We are perfect as much.
"The destiny of SONY is totally up to the wise reaction & measure of SONY."
The statement also contained links to gigabytes worth of extra data released by the group, some of which included the aliases and contact information of celebrities that have worked with Sony in the past.
For now the studio is keeping quiet and not responding, though at last count it was releasing The Interview as planned on Christmas day.
Discuss on our Facebook page, HERE.
KitGuru Says: If North Korea is behind this, making fun of its leader in a movie is a great riposte. If not, then it's just a silly movie. Release it anyway.