Last year over the course of Christmas day, a group of cyber criminals launched a series of DDOS attacks on Xbox Live and the PlayStation Network. Some involved claimed it was to force kids to appreciate family time over the holiday, others claimed it was due to poor security on these networks, either way, some of those involved were caught and arrested.
Now it looks like history may repeat itself this year, as a new group calling itself 'Phantom Squad', has revealed intentions to try and take down Xbox Live and the PlayStation Network again this year.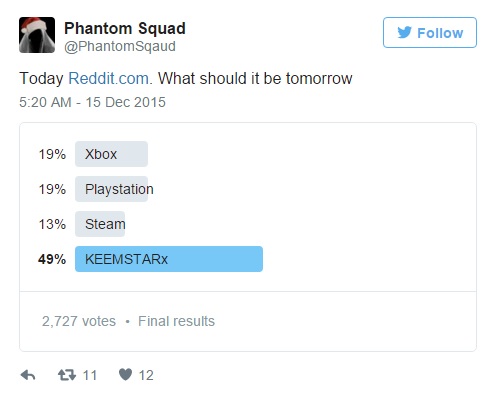 The potential attackers have been tweeting about plans and taking votes on which network to attack first, which also includes Steam. Only time will tell if this planned DDOS will be successful but hopefully both Sony and Microsoft have learnt from last year and will be able to thwart any attempts levied at it this time around.
Speaking of which, Nintendo, Microsoft and Sony have all got together and discussed ways to prevent something like last year's Christmas DDOS from happening again, so maybe there will be better security measures in place this time.
KitGuru Says: These attacks on online gaming services don't really help anyone. A few of those who took part in the attack last year were caught, so if this happens again, there is no guarantee that they will get away with it. Were any of you affected by the DDOS attacks last year?