Sony Pictures has reportedly lost control of its desktop PCs, phone lines and a large portion of data following an attack from a hacker or possibly a group of hackers known as #GOP. The group is demanding some kind of ransom but information on specific requests is unfortunately not available currently.
A Sony Pictures spokesperson has confirmed that the company is "investigating an IT matter", but did not elaborate further. Yesterday afternoon, employee computers were rendered completely unresponsive, only bringing up a picture of a CGI skeleton and a series of URL addresses along with a message claiming that "this is just the beginning".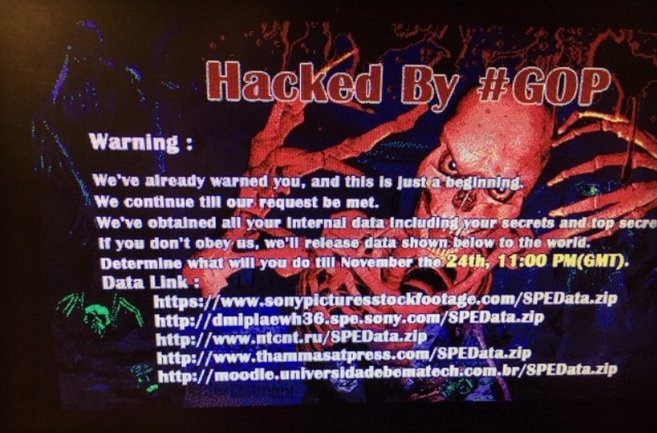 A few of Sony's Twitter accounts were also taken over to tweet out similar messages, many of the tweets have since been deleted and Sony has managed to regain control. However, Business2Community did manage to screen grab a tweet made by several Sony accounts:
A Reddit thread has been formed to find out what is in the zip files found at the URLs in the picture. So far, leaked information seems to include large amounts of employee user data, including email usernames and passwords. The GOP hackers will supposedly release more internal information if Sony does not comply with the group's demands, which are still unclear.
It is currently speculated that GOP stands for 'guardians of peace' but this has yet to be confirmed. It is also unclear as to why Sony Pictures was targeted in the first place.
Discuss on our Facebook page, HERE.
KitGuru Says: While details on why the hack took place are still slim, it is obvious that whoever is behind it has a bone to pick with Sony. This massive security breach appears to be limited to the Sony Pictures division, Playstation is unaffected at this time. Why do you guys think Sony is being targeted? Judging from the tweets, it appears to have something to do with the Sony Pictures CEO, Michael Lynton.
Via: The Verge