Security on the Google Play store has been an issue for years. Dodgy app developers are still able to get fake or malware ridden apps on to the store front, with some even able to take advantage of the review system in order to appear legitimate to unsuspecting downloaders. This point was once again proven over the weekend, as it was discovered that more than one million people had downloaded a fake version of WhatsApp.
The app's full name was 'Update WhatsApp Messenger', with the store page using all of the assets found on the official WhatsApp page. Somehow, the fake app had managed to score a 4.2/5 star rating with over 6000 reviews. The app was even displayed as being published by 'WhatsApp Inc', adding further legitimacy to the fake listing.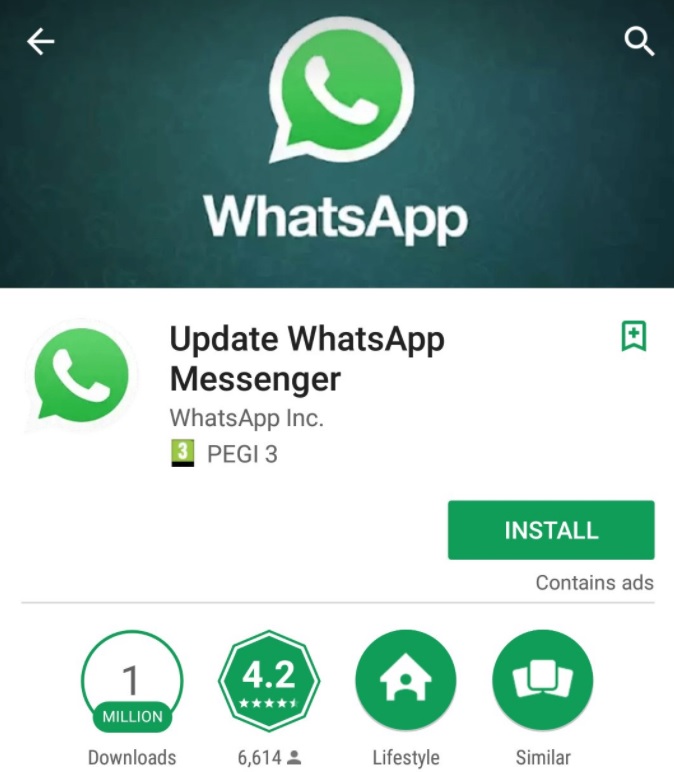 After some sleuthing, some folks over on Reddit noticed that the developer was using a URL encoding trick to force the listing to show up under the WhatsApp Inc name.
The app itself doesn't appear to have contained any viruses, as we have seen in the past with fake apps being used to power DDOS attacks. However, the developer was using in-app advertisements to generate revenue. With more than a million downloads, it is safe to assume that the app generated a decent amount of cash before being shut down by Google.
The major issue here is that there are still loop holes present in the Google Play Store system, allowing dodgy app makers to take advantage of unsuspecting Android users. With the launch of Android Oreo, Google put 'Play Protect' in place, relying on machine learning to squash these apps. Unfortunately, as noted a couple of weeks ago, this initiative has actually done very little so far.
KitGuru Says: Given how many users Android has, Google should really be doing a better job of protecting them. If fake versions of massively popular apps like WhatsApp and Minecraft can exist, then there is no telling what else developers are managing to get away with on the Play Store.