Dell and Microsoft this week announced a patent licensing agreement that covers a broad set of intellectual property and also causes a lot of questions. Under the terms of the deal, Dell will obtain licenses to use Microsoft IP that covers Google Android and Chrome platforms. Moreover, Dell may get a license on… Xbox gaming console.
Through this arrangement, Microsoft and Dell have agreed to "license each company's applicable intellectual property" related to devices based on Google Android and Chrome operating systems and Xbox gaming consoles. Under the terms of the pact, the two firms agreed on "royalties for Dell's products running the Android or Chrome platforms" and on "consideration to Dell for a license for Xbox gaming consoles".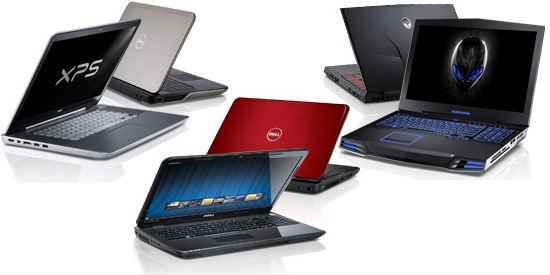 It is not a secret that Microsoft owns a number of essential patents that cover operating systems and that it receives royalties from virtually all makers of devices that are powered by Google Android and Chrome platforms.
At present Dell sells two Google Android-based Venue media tablets and almost no products based on the Chrome OS platform. It is logical to expect the company to expand the lineup of mobile gadgets featuring Google's platforms in its lineup in the future. Nowadays Google just cannot miss the smartphone opportunity, so expect it to enter this market.
What is more interesting is that Microsoft and Dell also agreed on a "consideration to Dell for a license for Xbox gaming consoles". Since Dell is likely to enter new markets in the coming years, it might license certain Xbox-related patents in order to create, for example, an Android-based console with some Xbox technologies inside. However, it is also possible that Dell may be mulling to license Xbox hardware and build custom Xbox consoles.
Licensing Xbox 360 or Xbox One to others could allow Microsoft to concentrate on what it does best: software. However, the company pursues the strategy under which it should offer integrated platforms consisting of hardware, software and services. The Xbox business fits perfectly into that framework, so licensing Xbox hardware makes no sense for Microsoft.
It is also possible that Dell is working on certain new products and/or technologies that use intellectual property covered by Xbox-related patents (e.g., Kinect-like motion sensors) and wants to ensure that it is not going to run into troubles when the novelties hit the market.
KitGuru Says: While we have no idea what is going on, we are going to investigate this in the coming days and weeks.