As part of its major restructuring plan announced on Thursday, Microsoft Corp. will phase out its Google Android-based smartphones and will offer more affordable Lumia devices in order to address customers in budget as well as developing markets. Additionally, Microsoft announced plans to focus on higher-end smartphones and fight against Apple iPhone and Samsung Galaxy S.
"We plan to shift select Nokia X product designs to become Lumia products running Windows," said Satya Nadella, chief executive officer of Microsoft. "This builds on our success in the affordable smartphone space and aligns with our focus on Windows Universal Apps."
Nokia Corp. originally designed its X smartphones based on a heavily modified version of Google Android operating system in a bid to better compete on the markets where Android is more popular than Microsoft's Windows Phone. The Nokia X comes with a bunch of pre-installed services from Microsoft, which brings new customers to the software giant. At the same time, Nokia X runs Android applications and does not run Windows Phone apps, which is something that Microsoft has to worry about.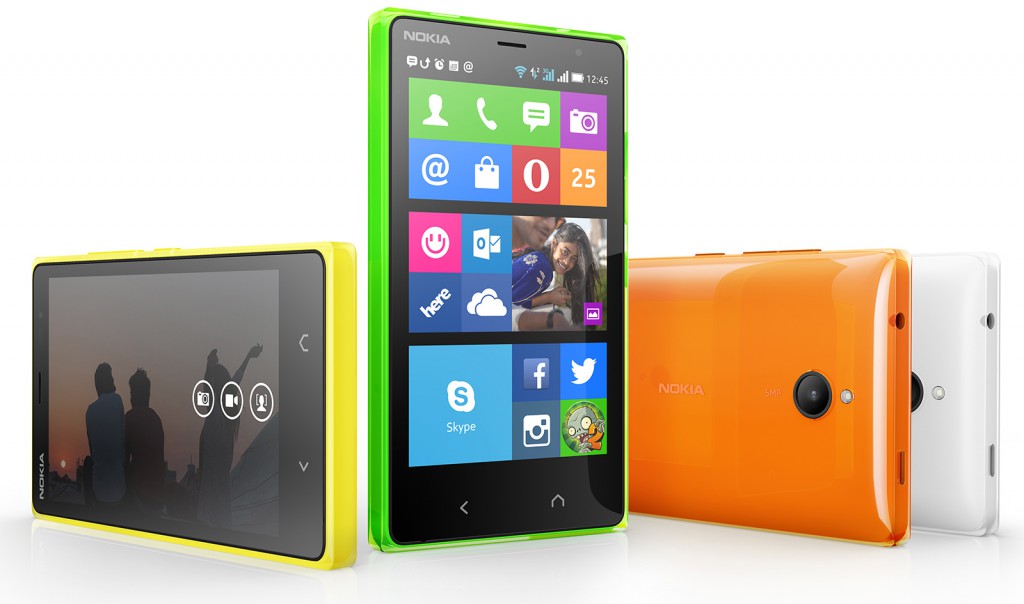 Thanks to the fact that Microsoft fully controls the Windows Phone platform, actual user experience with an inexpensive Lumia could be better compared to that with the Nokia X platform. However, the decision to kill the Android-based solution will clearly cost Microsoft some sales.
In addition, Mr. Nadella said that from now on the company will design its smartphones in accordance with its strategic directions. Besides, he promised to ensure that the flagship Lumia devices are as innovative as their primary competitors, Apple iPhone and Samsung Galaxy S.
"The first-party phone portfolio will align to Microsoft's strategic direction," said Mr. Nadella. "To win in the higher price tiers, we will focus on breakthrough innovation that expresses and enlivens Microsoft's digital work and digital life experiences."
Discuss on our Facebook page, HERE.
KitGuru Says: Satya Nadella, the new chief executive officer of Microsoft, has just made a mistake that cost Nokia Corp. its devices and services division. He pre-announced the inevitable death of Nokia X line-up and created the well-known Osborne effect for the family of products that was launched weeks ago and which is expected to remain on the market for at least several more months.