Even though Nokia Corp. does not plan to manufacture its own smartphones in the future, the company confirmed this week that it would consider design and brand licensing opportunities. Essentially, it means that in late 2016 smart handsets with Nokia name on them may return to the market.
After selling its devices and services division to Microsoft Corp. in early 2014, Nokia got rid of its production facilities as well as numerous engineers and design teams. However, the company retained its Nokia Technologies research and development arm, which owns thousands of patents and employs hundreds of developers worldwide. With intellectual property and engineering talent Nokia still has, the company is more than capable of designing a variety of products.

Nokia N1: Designed by Nokia, made and sold by Foxconn
Days after selling its devices and services unit to the world's largest software developer, Nokia began to design a media tablet. The company unveiled the Nokia N1 slate in mid-November, 2014, and immediately got a lot of attention from both the media and the end-user. Under Nokia's current business model, the company does not produce or sell any hardware, but licenses design, bill-of-materials, Z-Launcher software and other things to contract makers, who then handle manufacturing, distribution and sales. For example, Nokia N1 is produced and sold by Foxconn Technology Group in China.
"We have tested the brand licensing business model on the market with N1 tablet and this is really a learning exercise for us," said Timo Ihamuotila, chief financial officer of Nokia. "I want to remind that we invested over $20 billion into brand marketing during the time when we were in the devices business. This is really a brand, which is recognized by [4 billion on the planet] and [which] pretty soon going to be without the product. We think it is a vacuum, which we need to try to fill with a very smart business model."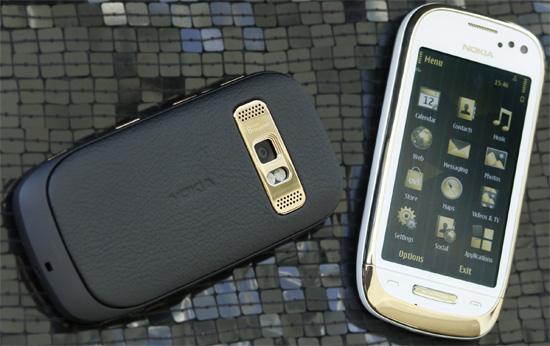 Nokia Oro: One of the world's first luxury smartphones
At present Nokia's brand and design licensing remains a small business for the company. In a bid to grow it, Nokia needs to expand the portfolio of products it can license. This week Nokia confirmed that it could extend its licensing business with smartphones once it regains rights to use its brand on such devices in late 2016.
"I think it is a very interesting business opportunity long-term for the technologies business unit," said Mr. Ihamuotila. "Particularly in the latter part of 2016, [when] the brand does not have any of limitations anymore and we can also consider licensing it for smartphones."
Since Nokia has loads of patents covering mobile and communications technologies as well as talented engineers, brand licensing business makes a great sense for the company, in the short-term future. The market of smartphones and mobile gadgets will continue to grow rapidly for many years to come, there will be a lot of firms, who would like to sell their own smartphones and this is where Nokia may come into play.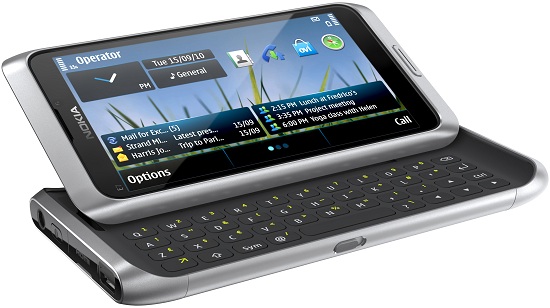 Nokia E7: A unique business smartphone

What remains to be seen is whether there will be a lot of such companies, considering the fact that only Apple makes a lot of money selling handsets. Moreover, if those companies manage to earn profits on Nokia-designed hardware, perhaps, it will make sense for the company to return to the market itself.
Discuss on our Facebook page, HERE.
KitGuru Says: While brand and design licensing makes sense for Nokia from business standpoint, questions remain how the company intends to grow such business. There are two ways to increase earnings from licensing: sell smartphone designs to maximum amount of companies, sell designs of smartphones that will become bestsellers to one or two manufacturers. Both ways have their hitches, but one the biggest challenges will be building a product lineup without diminishing the value of the Nokia brand. However, once the product family is there (to be successful, Nokia does not need more than two or three smartphone models), there will be another thing that the company will need to address: exclusive capabilities not available on other Google Android-based smartphones. Mobile devices nowadays do not compete against each other as fiercely as back in the days. Eco-systems of exclusive software and services behind those devices do. Without exclusive features, Nokia-branded gadgets will have hard times competing on mature markets. Therefore, in addition to beautiful design with fine materials, Nokia will have to offer something else. It is unknown what that could be, but once Nokia figures this out, it will definitely be there. Then again, once Nokia builds a competitive product lineup of smartphones, tablets and wearables running Android with its own secret sauce, it will be pointless to allow third parties to earn all the profits. It looks like there will be a point in the future when Nokia starts to rebuild itself as a supplier (and, quite possibly, a manufacturer) of mobile devices.