Sharp Corp. this week demonstrated the world's first display with incredible 736 pixels per inch (ppi) pixel density. The company said that it will be able to commercially ship such display panels in calendar 2016.
The experimental 4.1" panel from Sharp has resolution of 2560*1600 (WQXGA), which is not a breakthrough for mobile devices nowadays. Nonetheless, the pixel density of 736 pixels per inch is considerably higher than the record pixel density of today's top smartphones from LG and Samsung (which feature pixel density of around 500ppi). The panel with record pixel density is based on Sharp's IGZO technology.
Keeping in mind that a human's eye cannot see individual pixels on screens with 350ppi – 400ppi density at typical smartphone viewing distances, it is unclear whether Sharp's 4.1" 2560*1600 display will find any practical use. Nonetheless, ultimate pixel density of 736 pixels per inch opens doors to mainstream-sized smartphones with 4K (3840*2160) ultra-high-definition screens.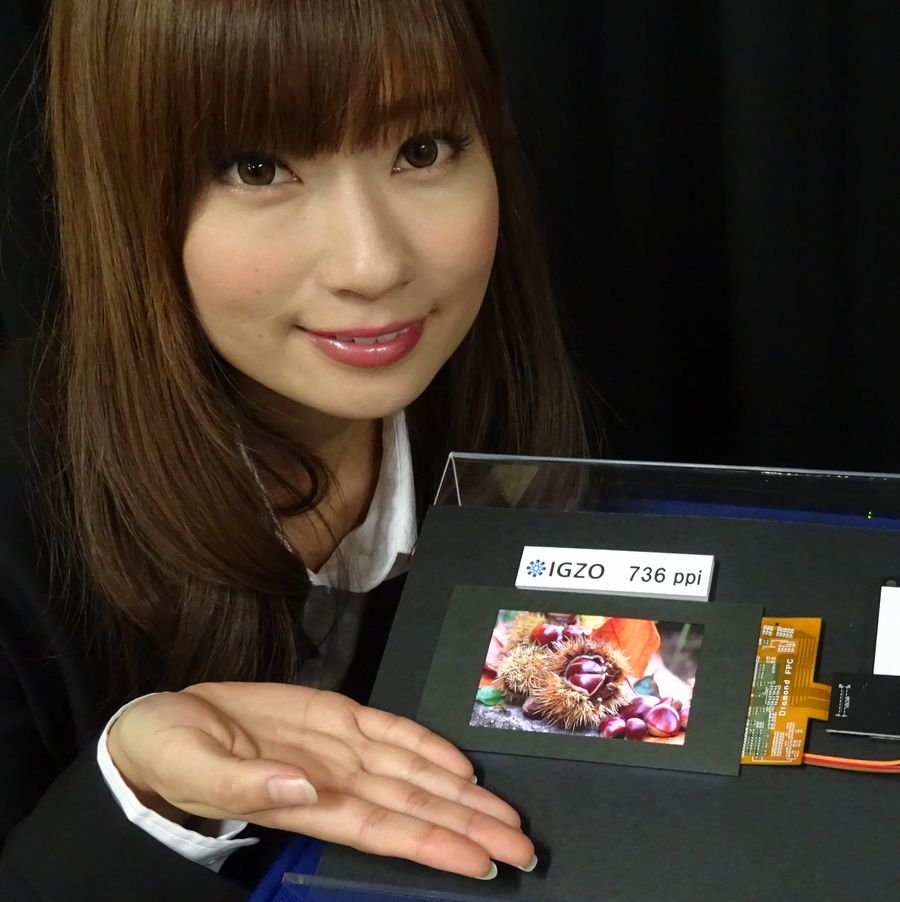 Image by Sharp. Published by Nikkei.
Sharp said that it would be able to commercially ship displays with such pixel density only in fiscal 2016 (starts on the 1st of April, 2016), therefore, the technology is not quite ready for mass production yet.
Incredible pixel density will not only open doors to smartphones with 4K displays, but will also enable companies like Sharp to create screens with even higher resolutions. In fact, in order to build 8K (7680*4320) TVs and displays several years down the road, Sharp and other manufacturers will need to learn how to produce panels with increased pixel density cost-efficiently.
Discuss on our Facebook page, HERE.
KitGuru Says: While many researchers say that there is a limit in human's ability to percept individual pixels at certain pixel density (and viewing densities), it looks like display makers continue to push the PPI upwards. While generally it is not bad, keep in mind that high resolutions mean increased power consumption and increased demand for graphics processing horsepower (which means increased power consumption too). At some point certain technical advantages cease to bring real benefits, but continue to increase requirements…