It is not a secret that Apple and Samsung are the most profitable smartphone makers in the world thanks to sales of their high-end lines, whereas the competition of other manufacturers has pushed margins so narrow that their low-priced handsets are barely profitable. In a bid to earn more money going forward ZTE plans to increase its focus on high-end devices.
"We will make more and more premium smartphones," ZTE's executive vice-president Zeng Xuezong told Reuters in an interview on Monday. "After our efforts in the past two years, I believe our brand awareness and approval rating from customers could rival those of Apple and Samsung in China."
While the executive did not reveal any exact plans, he did say that at least 60 per cent of next year's smartphone shipment target will be 4G-ready.
ZTE has introduced Nubia, a new brand designed specifically for high-end smartphones. At present the Nubia Z5 model retails at about 2999 yuan ($480, £285), which is considerably lower than the prices of such devices like Apple's iPhone 5S or Samsung's Galaxy S5.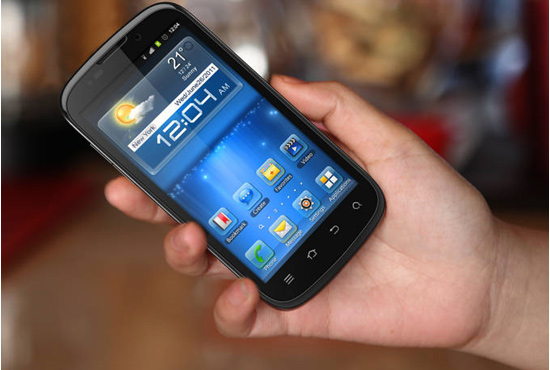 ZTE Mimosa smartphone
It remains to be seen whether ZTE will manage to boost sales of its high-end devices without cutting their price. Since the company is not a leader of the market, its main competitive advantage will remain its lower price, not advanced technology. Moreover, ZTE is mostly known for its inexpensive phones, not technology breakthroughs.
"There is indeed a gap between the brand awareness of Chinese companies and those top global brands, and this is what our team is trying to build for consumers," Zeng said.
ZTE plans to raise its U.S. market share to 10 per cent by 2017 from 6 percent in 2013 by spending more on marketing.
Discuss on our Facebook page, HERE.
KitGuru Says: While it is good to see a new player on the high-end smartphone market, it remains to be seen how good its handsets will be compared to the iPhone or the Galaxy S line. Both Apple and Samsung spend a lot on research and development and it is unclear whether ZTE can compete with these companies in terms of R&D budgets.