The rumours about Apple's plans to introduce its eight-generation iPhone ahead of traditional September timeframe resurrected on Friday, when a China-based media reported that the Cupertino, California-based consumer electronics giant wants to launch its iPhone 6 with 4.7" display in August. In addition, Apple is rumoured to pull in the release of a bigger version of the iPhone 6.
Originally it was expected that Apple would unveil its all-new iPhone 6 with 4.7" display in September and then would follow up with the release of enlarged iPhone 6 with 5.5" screen sometimes in November or December. However, on Friday the Economic Daily News, one of China's most trustworthy news-papers, reported citing sources in the supply chain that the launch of both models had been brought forward. The iPhone 6 4.7" is now expected to reach the market in August and the iPhone 6 5.5" model is projected to be unveiled in September, reports Reuters news-agency.
Pulling in the release of the new iPhone smartphones by several weeks could mean that Apple wants to sell more iPhones this fiscal year (which ends in late October). It also indicates that the company is confident that its manufacturing partner Foxconn Electronics will be able to quickly ramp up production of the new iPhone to ensure that over ten million of devices will be available for the launch weekend.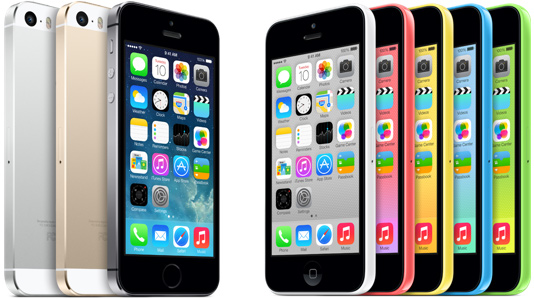 iPhones with large displays should help Apple to gain high-end smartphone market share as many consumers now demand larger screens and are looking at devices made by rival Samsung Electronics.
The Economic Daily News said that 80 million iPhone 6 handsets would be produced this year.
Apple and Foxconn did not comment on the news-story.
Discuss on our Facebook page, HERE.
KitGuru Says: Keeping in mind that Apple was expected to debut its iWatch (which relies on iOS 8) in August, bringing forward the iPhone 6 debut makes sense since it will allow the company to unveil three new products simultaneously. However, considering that all the information about Apple comes from unofficial sources, any guesses about the company's real plans based on that can easily be misleading.