Apple on Wednesday introduced its iPad Pro, the largest tablet from the company ever. The slate is designed for professionals, it sports bigger 12.9" display, comes with optional physical keyboard and stylus as well as features considerably higher performance than its predecessors. The tablet was developed as a replacement for notebooks, but it features iOS operating system as well as 10-hour battery life.
"Today we have the biggest news in iPad since the iPad," said Tim Cook, chief executive officer of Apple.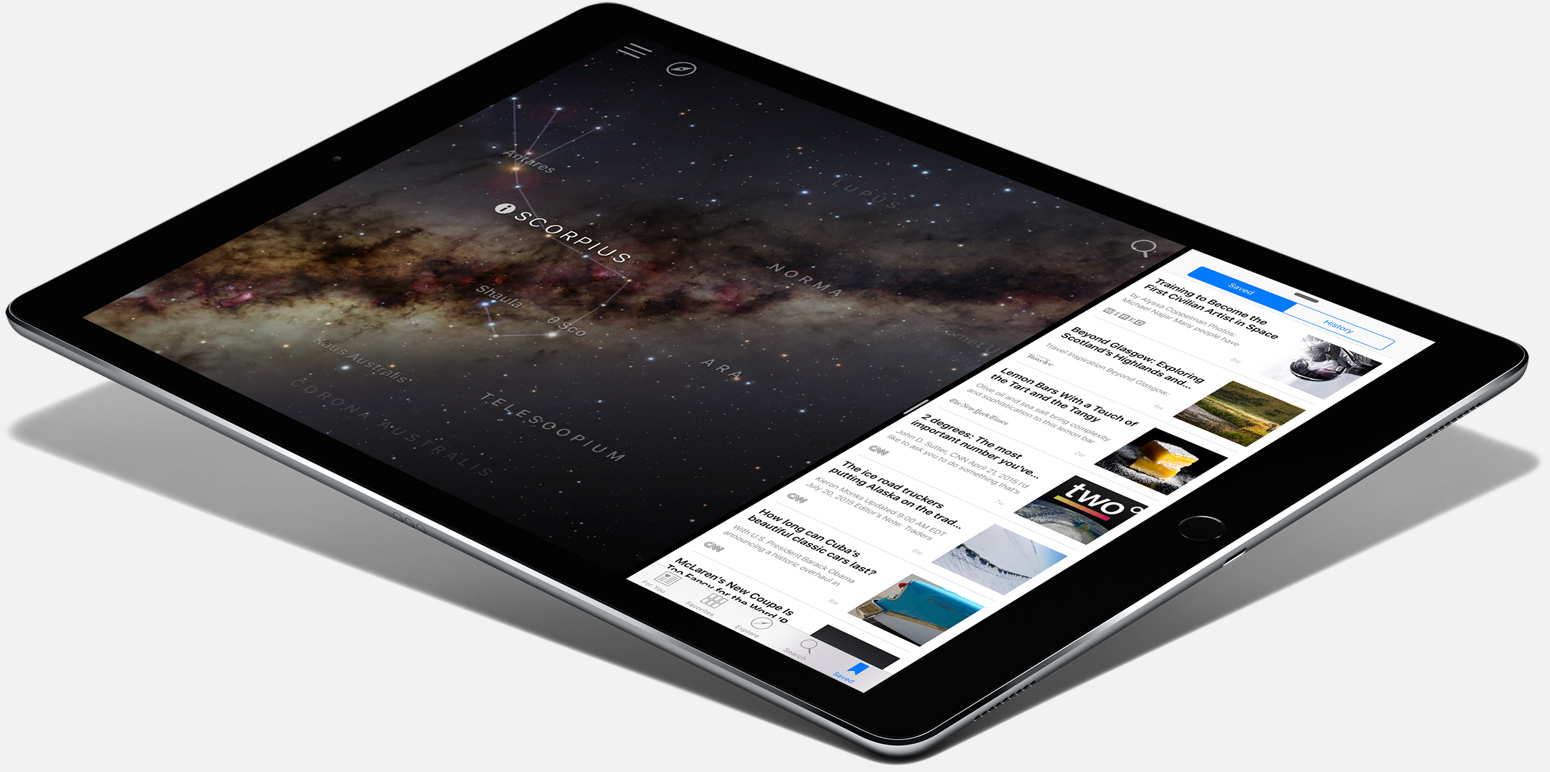 The new Apple iPad Pro comes with 12.9" retina-class display with 2732*2048 resolution, but remains to be rather thin (6.9mm) and light (1.57 pounds or 712 grams). Apple claims that the screen of the iPad Pro features variable refresh rate, which makes it perfect for latency-sensitive creative workflows, but allows to save energy when displaying static content like texts or spreadsheets.
Apple's iPad Pro is based on the all-new Apple A9X application processor, which features numerous cores as well as 4GB of high-performance LPDDR4 memory. The Apple A9X system-on-chip is claimed to be 1.8 times faster than its predecessor in general-purpose applications and two times faster in graphics-intensive workloads. According to Apple, its A9X is faster than the majority of low-power SoCs that are used in notebooks today. Apple does not reveal how many cores or graphics processing clusters the chip has, but it emphasizes that the application processor is its third-generation 64-bit mobile SoC, which may indicate a new-generation ARMv8 micro-architecture and PowerVR graphics engine.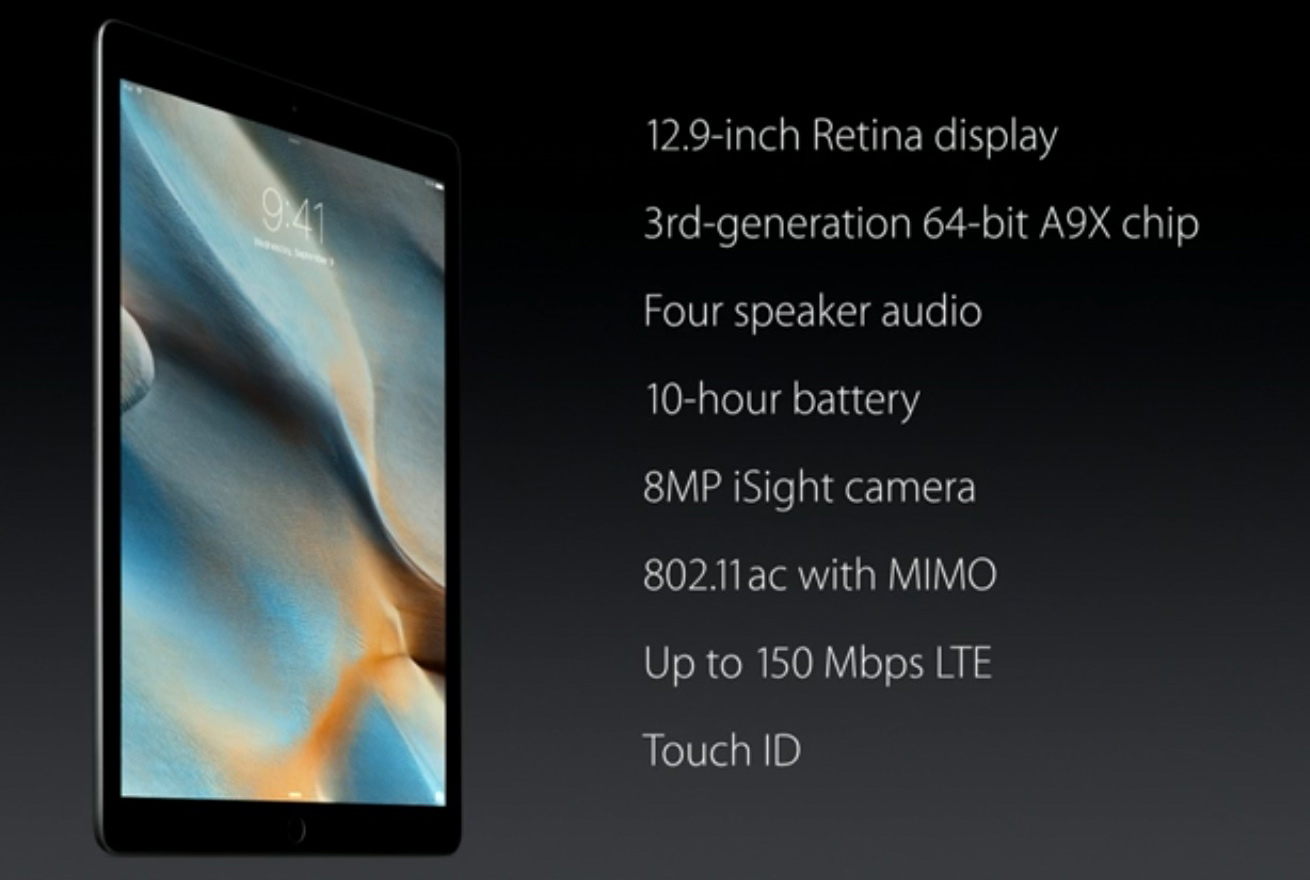 Thanks to very high performance of the A9X, the Apple iPad Pro can handle different types of applications, including productivity software from Microsoft, digital content creation apps from Adobe as well as custom programs for professional needs. During the demonstration of the product, Apple showcased a high-resolution medical app to emphasize the quality of the screen as well as performance capabilities of its system-on-chip.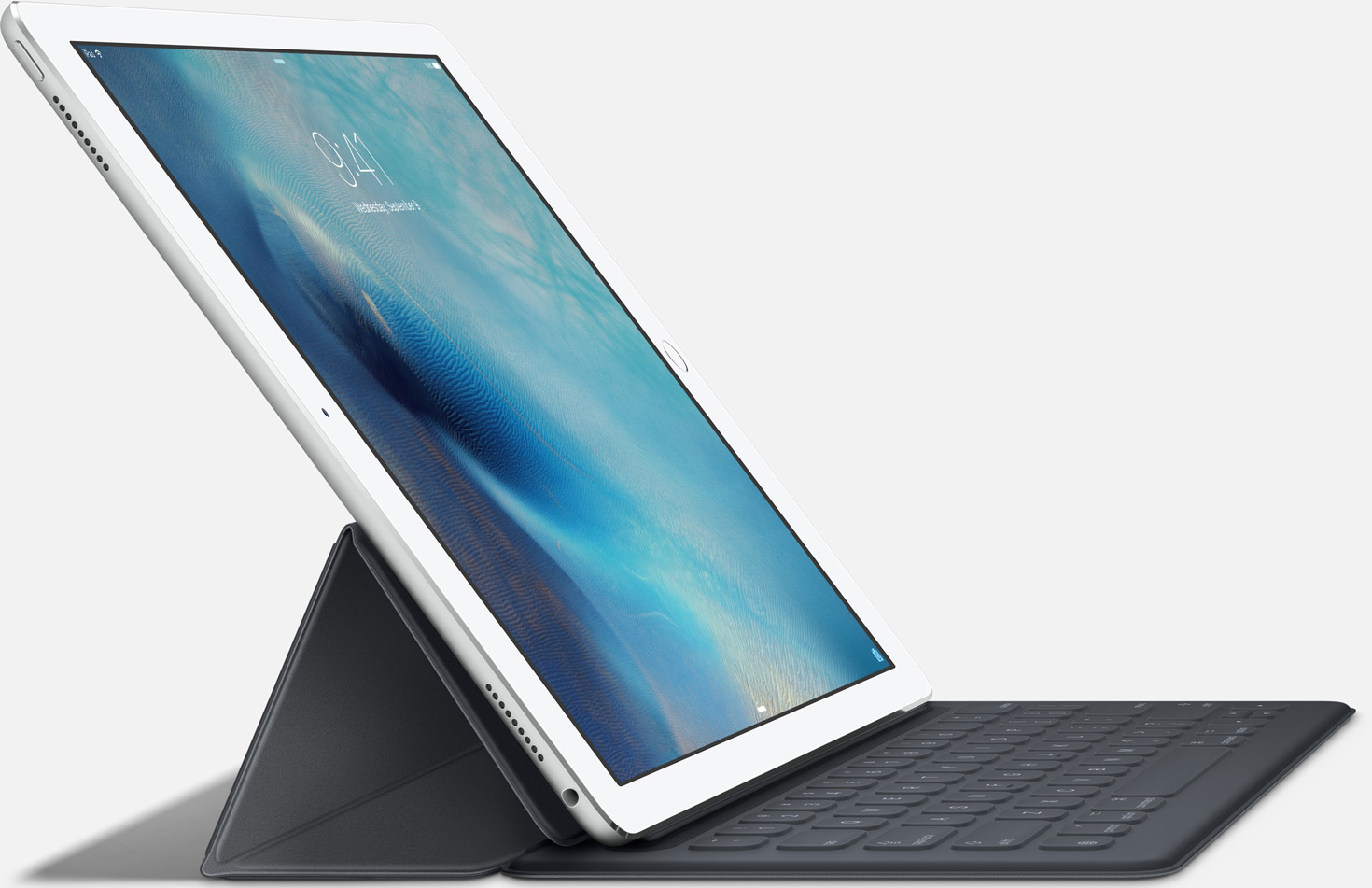 Since the new iPad is designed to be a fully-fledged notebook-replacement tablet, it not only features display, which is better than that used on current-generation Apple MacBook Air, but it also comes with four-speaker audio system, the first time for any slate. There will be two types of Apple iPad Pro models with 32GB or 128GB of solid-state storage. Both will come with 8MP iSight camera, 802.11ac Wi-Fi, touch ID sensor, optional 4G/LTE module with up to 150Mb/s transfer rates and so on.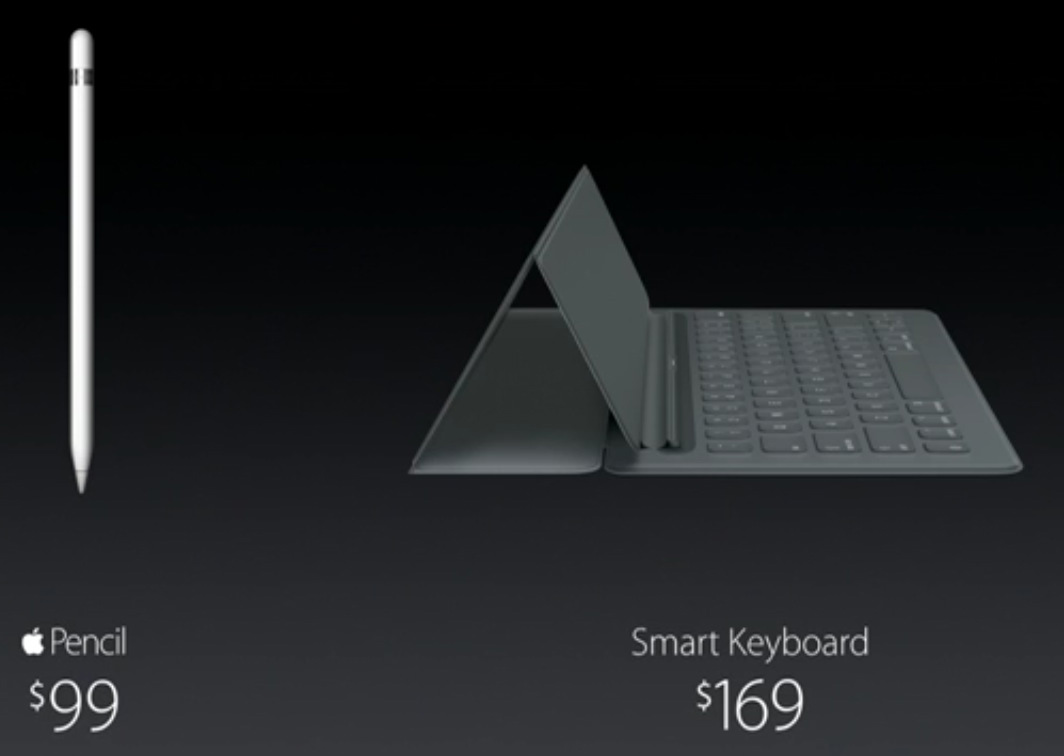 To make its iPad Pro a truly universal tool, Apple will also sell its Pencil stylus for $99 as well as Smart Keyboard accessory for $169. In addition, expect IBM to bring its suit of professional apps to the iPad Pro.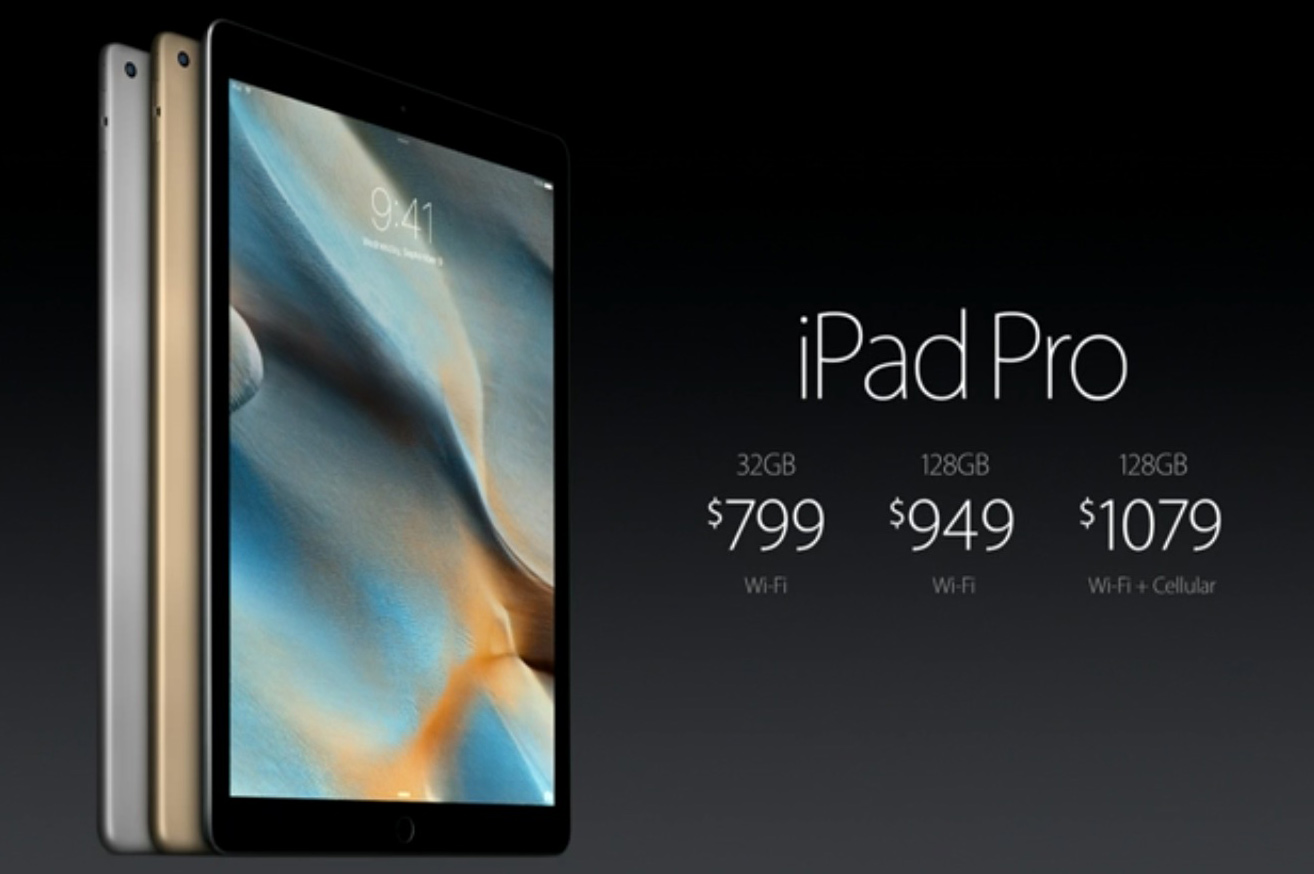 Apple will start to sell its Apple iPad Pro in November for $799, $949 or $1079, depending on the model.
Discuss on our Facebook page, HERE.
KitGuru Says: The Apple iPad Pro looks very impressive from many standpoints. Unfortunately, it looks to be a rather expensive replacement for laptops. The 128GB version with Wi-Fi and a keyboard will cost around $1120, which is more than the price of an Apple MacBook Air, which does not have truly advanced display, but supports a lot of productivity and creative software for Mac OS X, fully-fledged USB ports and so on. On the other hand, the iPad Pro is considerably lighter and will probably appeal to those, who do not need keyboards all the time. Moreover, if Apple manages to change how people do their creative jobs with its iPad Pro, expect the device to become popular and therefore cheaper over time.