Way back in September 2017, Apple not only announced that it would be supporting Qi wireless charging on its iPhones going forward, but also announced the AirPower charging mat. This was a fairly ambitious product, which would support wireless charging for up to three devices at once. Apple has been silent on the subject ever since and now, AirPower has officially been cancelled.
AirPower was primarily aimed at people who owned multiple Apple devices, including an iPhone, an Apple Watch or even the latest generation of AirPods. Last year, some experts on the subject proclaimed that AirPower was 'doomed to fail', as the mat contained too many overlapping coils to work effectively. That has essentially been confirmed today by Apple's cancellation announcement.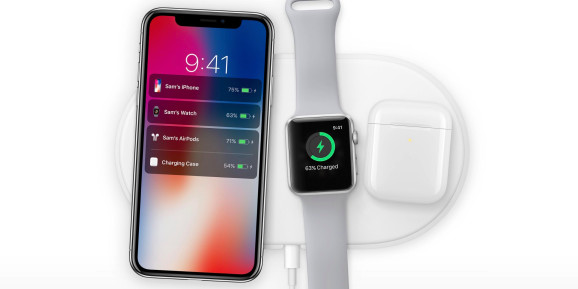 In a statement sent over to TechCrunch, Apple's Senior VP of Hardware Engineering said: "After much effort, we've concluded AirPower will not achieve our high standards and we have cancelled the project. We apologise to those customers who were looking forward to this launch. We continue to believe that the future is wireless and are committed to push the wireless experience forward".
This all follows more recent rumours that claimed that Apple had finally managed to get AirPower working and was ready to launch. It seems those sources were misinformed as it is now unclear whether or not Apple will ever release its own wireless charging gear.
KitGuru Says: Nowadays, it is very rare for Apple to announce something and not follow through on it. In recent years, the only other major delays we have seen are the next Mac Pro and the AirPods. The Mac Pro was pushed back from 2018 to 2019, meanwhile the AirPods were delayed by a couple of months. It will be interesting to see if Apple plans to scale back the design and release a different wireless charger in the future.