Apple has decided to quietly close a loop hole in the next version of iOS that allowed users to install console emulators via the Safari browser. The new iOS 8.1 beta was pushed out to developers a couple of days ago and it was confirmed that changing the date and time to allow Safari to install rogue apps, no longer works.
The "date trick" was mostly utilized by those looking to install Gameboy Advance emulators, users would also be able to download and run ROMS from within the app. Dario Sepulveda, owner of the GBA4iOS website, said that it seems like Apple "is setting their eyes on the emulators community, starting by making the now-famous 'Date Trick' completely obsolete in an upcoming update."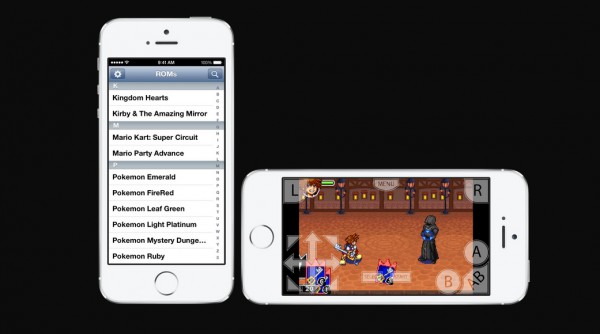 However, Sepulveda also notes that "this was a long-time coming". The date trick became famous last year shortly after Apple revoked the certificates of several popular emulators. Users quickly figured out that they could still install these apps by rolling back the date and time on their devices.
In an update to the blogpost, the GBA4iOS runner noted that he doesn't necessarily blame Apple for doing this and understands that its all in the interest of upholding copyright law:
"I'm not blind to the situation of copyrights and trademarks. I'm aware that Apple isn't primarily at fault here (or that they are even specifically targeting the emulator community) – every year they grow more conscious of the smaller security holes and their mission is to perfect the system; I respect them for that. They're probably also being pushed around by multiple copyright holders such as Nintendo (just an example) and are forced to act unless they want to face repercussions and be known for having a faulty security."
Discuss on our Facebook page, HERE.
KitGuru Says: Emulators tend to sit in the moral grey area, they are usually only released long after a system becomes obsolete but of course, downloading games for free is still technically piracy, even if they are over a decade old and no longer available to buy. Did any of you guys ever use GBA4iOS? Did it work well for you?