It looks like someone over at Apple may have messed up a bit. The company recently launched a new lightning dock for the iPhone 6 and 6Plus but in the gallery of pictures, someone accidentally left in an unannounced, plastic-backed iPhone with  a Touch ID home button.
Right now the only 4-inch plastic iPhone Apple has available is the iPhone 5C and while it does use the lightning connector, it does not use Touch ID in the home button, meaning that the image Apple mistakenly posted to the web, is showing off a new phone that has yet to be announced.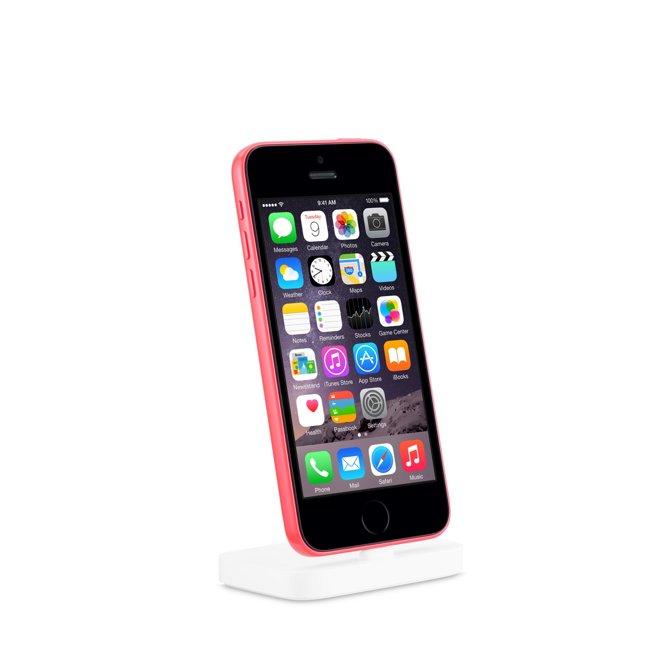 We've been hearing rumours about Apple's plan for the C-line of iPhones and a potential 4-inch model for release this year for some time but more often than not, these rumours contradict each other so it is hard to know what to believe.
For now we don't know much else, Apple may just quietly replace the iPhone 5C with an updated model featuring Touch ID and let customers find out about the new device for themselves. It is possible that the 6C may launch at WWDC next month although traditionally, WWDC has been software oriented, rather than focussing on new hardware products.
Either way, it looks like Apple is planning to launch another plastic iPhone and finally replace its old style home button for good.
Discuss on our Facebook page, HERE.
KitGuru Says: I wasn't really a fan of the iPhone 5C myself, which is largely down to the price that the phone launched at in comparison to the more premium models. However, I do think that it's about time Apple began only selling mobile devices with Touch ID installed. 
Via: Apple Insider